Samsung Galaxy Note 7 customers in France get free 128GB microSD card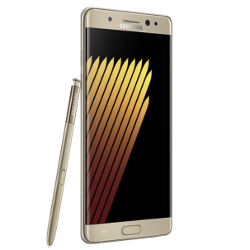 Samsung France is now offering a small but notable gift to customers affected by the Galaxy Note 7 fiasco.
Samsung's French branch has started offering free 128GB microSD cards to those who've purchased the Galaxy Note 7 and have subsequently returned it. Note that this goes on top of the discount that customers may have received on the price of the replacement device. Interestingly, Samsung is sending the microSD card in an envelope that also contains an apology letter.
Samsung France is also offering Galaxy Note 7 customers the chance to win a trip to the Samsung Life Changer Park, the company's VR amusement park in Paris. A thousand spots are up for grabs.
We're certainly hoping for other local Samsung branches to adopt a similar tactic in the near future. Unfortunately, we recommend not to get your hopes up just yet.
Although a few early reports argued that the two Galaxy Note 7 recalls have caused serious damage to Samsung's reputation, more recent surveys argue that Galaxy fans - a fan club with an insanely large membership - have largely remained loyal to Samsung.
PhoneArena is on Instagram
. Follow us to stay updated with fresh news and flashy media from the world of mobile!