Samsung Galaxy Note 10 with a vertical camera setup pictured in new design renders
54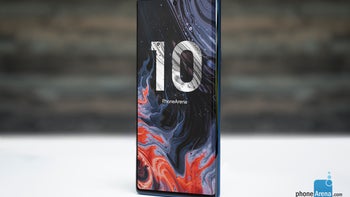 The Samsung Galaxy Note 10 will arrive this summer chock-full of flagship features, in a rainbow of dazzling colors, and in four—yes,
four
—different variants, if rumors are to be believed. Contrary to previous reports, the Note 10 lineup won't be a radical departure from its predecessors and the Galaxy S10 models in terms of design, but rather serve as a further improvement to the formula. In other words, the Galaxy Note 10 won't be a foldable device and it won't have an under-display camera, though Samsung has been confirmed to be working on the latter. Instead, Samsung's 2019 flagship phablet will focus on refinements to the already incredibly sleek designs the company is producing, and, of course, top it all off with incredible specs.

Galaxy Note 10 will have a hole-punch camera, but smaller and centered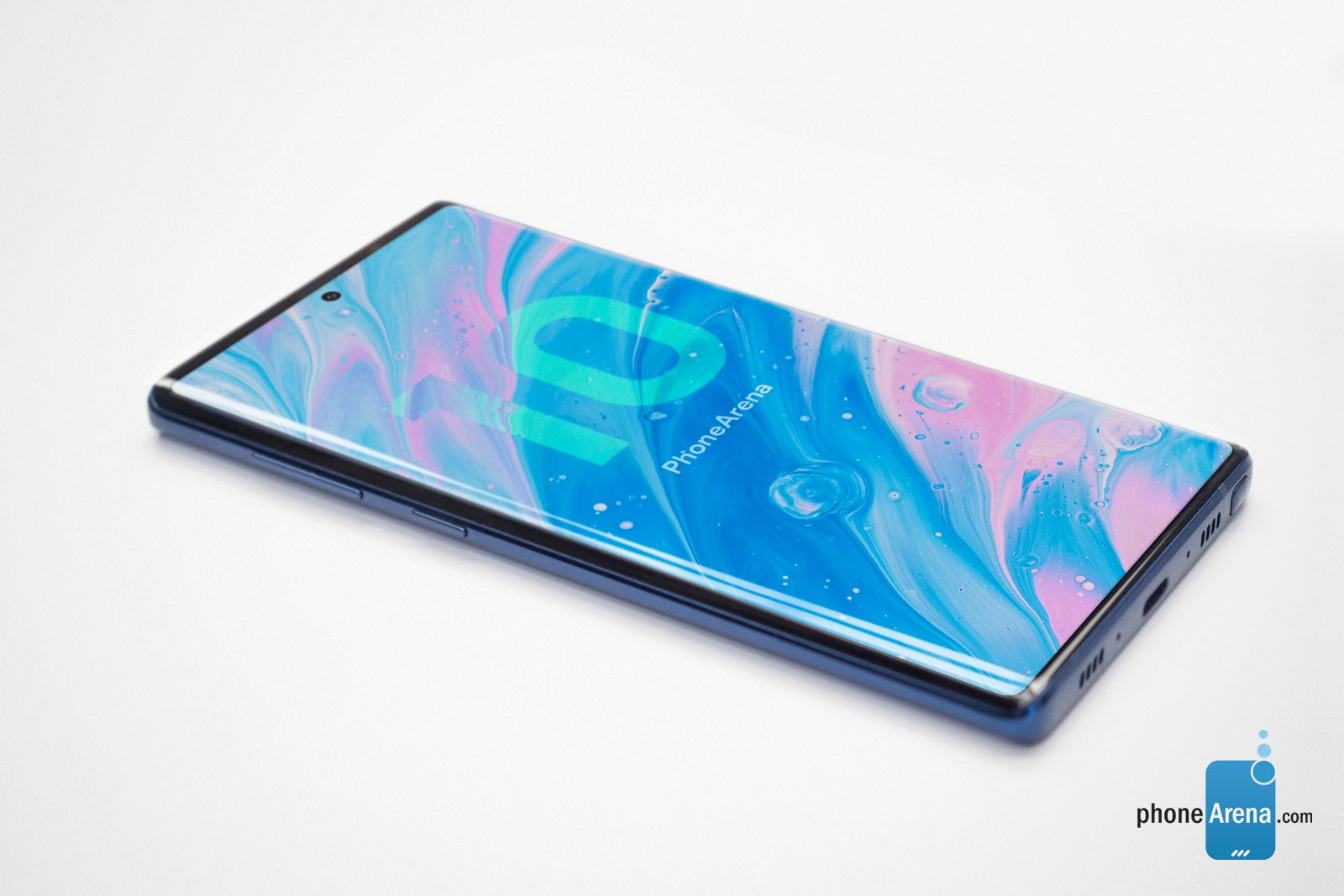 Earlier this year, we envisioned what the
Samsung Galaxy Note 10 may look like
, based on current information. Prolific leakster
Ice Universe then chimed in
to tell us that the Note 10 will, indeed, have a display punch-hole, but it will be for a single camera and smaller than that of the Galaxy S10. Most intriguing of all, perhaps, that it will also be centered.
Opinions differ on the positioning of the S10's selfie camera, though we like the offset placement, as the camera blends in with the status bar and is less obtrusive. However, a
recent post by Steve H. (@OnLeaks)
seems to corroborate @UniverseIce's previous claim that the selfie camera of the Galaxy Note 10 will, in fact, be centered.
Vertical camera setup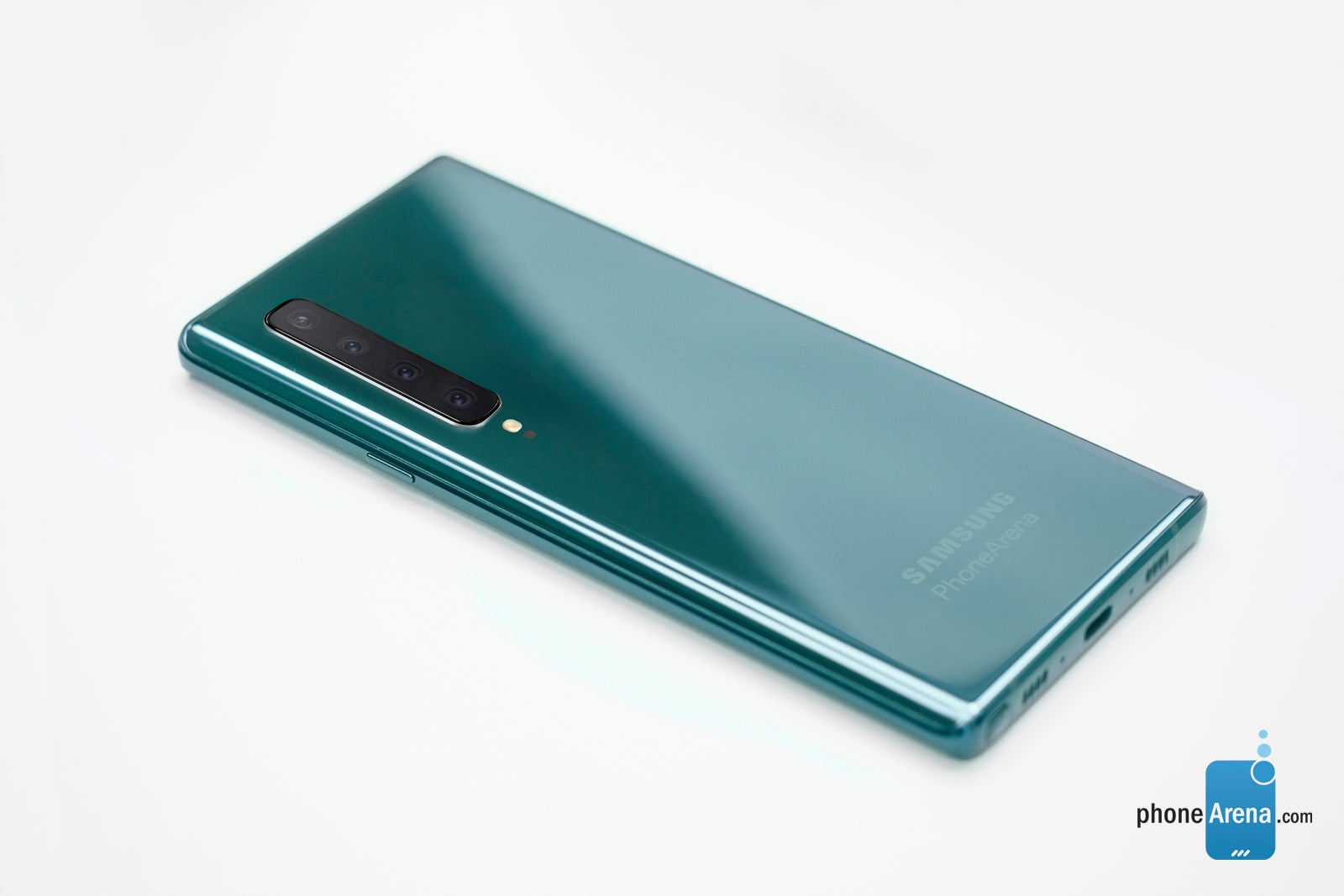 The Galaxy Note 10 is rumored to have four cameras on its back. According to the latest rumors, the quad camera setup may be positioned vertically on the back of the Galaxy Note 10, instead of horizontally. If this is really the case, then the camera module is very likely going to be offset to one side. A centered vertical module will take up too much precious space inside the device, which is needed for the Note 10's rumored 4,300 mAh battery.
With this in mind, we arrived at the design that you see above. If the camera arrangement remains horizontal, we're expecting something in the vein of the
Samsung Galaxy S10+ 5G
. We're rather conflicted about which one we like better – horizontal or vertical. Of course, simply coming up with a design is one thing, and tying it to the insides of an intricate device is a whole different story. With the Note 10, Samsung will have to find a place for four lenses, a flash, and a heart rate sensor, all the while leaving as much room as possible for the massive battery inside, and not making the back of the phone look (too) ugly.
A rainbow of colors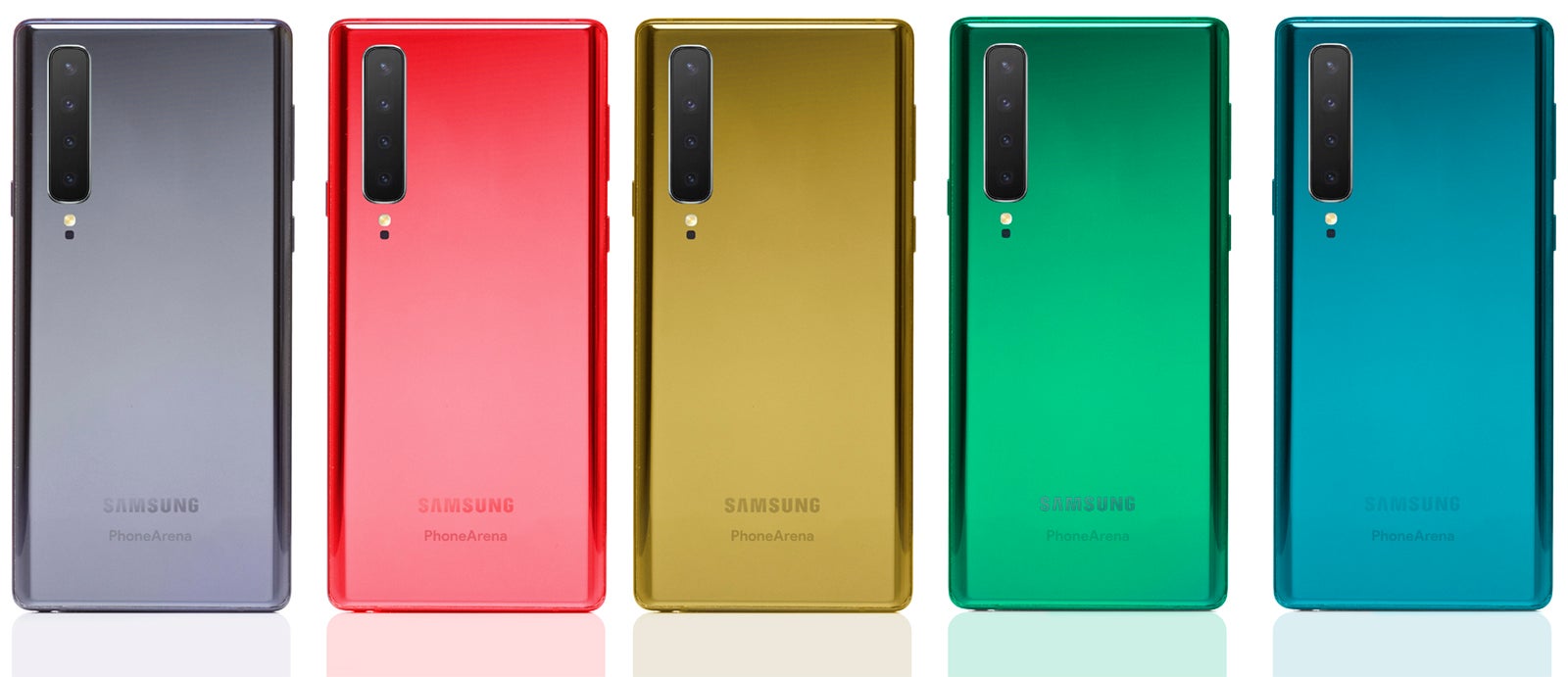 Both the Galaxy Note 8 and Galaxy Note 9 initially launched in four color options, which were subject to availability. But with this year's Galaxy Note 10, Samsung is reportedly preparing a total of five finishes that'll include both old and new colors.

Borrowing from the Galaxy S10, the Note 10 will reportedly be available in Prism Black, Prism White, and Flaming Pink at launch. It's unclear if other Galaxy S10 colors will be available post-launch, but it isn't out of the question, seeing as it's happened in the past.

Like the Galaxy Note 9 that precedes it, Samsung's next flagship is also set to be sold in a Cloud Silver finish. Completing the lineup will apparently be an all-new red color, which, unfortunately, may be available in select markets only. According to recent leaks, there may also be gradient blue and silver color options, but we don't know anything about those yet.
Disclaimer: the images featured in this article are based entirely on preliminary information about the handset and have no pretense of being fully representative of the device's final design.