Samsung Galaxy Note 10 and Note 10+ get certified by Verizon
1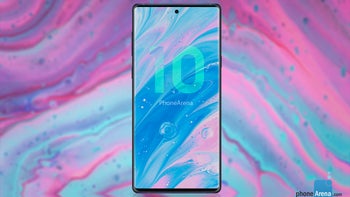 Later today,
Samsung will unveil
a brand new generation of Galaxy Note smartphones, including (at least) three distinct models:
Note 10
,
Note 10+
, and
Note 10+ 5G
. While exact details about the release of the new Note series aren't available yet, we're pretty certain that all models will be sold in the US.
The Galaxy Note 10 and Note 10+ are now listed on Verizon Wireless' official website among the devices certified to work on its network. Verizon doesn't list the smartphones by their names, but by their model numbers: SM-N970U (Note 10 ) and SM-N975U (Note 10+). These are unlocked variants of the phones, but it's likely that Verizon-specific versions will also exist.
Previous leaks
have suggested that the Galaxy Note 10+ 5G would be launched stateside, too, not incidentally by Verizon.
Verizon's Note 10 and Note 10+ certification pages (found
here
and
here
) don't reveal much about the handsets and, understandably, there are no photos showing them. We can see that the devices support VoLTE and are dust- and water-resistant (IP68), but that's about it. In any case, we know that the two smartphones should
differ in size
- the Galaxy Note 10 allegedly sports a 6.3-inch display, while the Galaxy Note 10+ reportedly has a 6.8-inch display. Both handsets might be powered by Qualcomm's new
Snapdragon 855 Plus
processor, featuring at least 8 GB of RAM and plenty of storage space. For a more detailed look at what to expect from the Note 10 family,
read this article
.
Verizon aside, AT&T, T-Mobile, and Sprint will probably all carry at least two Note 10 models. For the beginning, though, the
Note 10+ 5G might be exclusively offered by Verizon
. We'll be here to bring you all the details about Samsung's Galaxy Note 10 series as soon as they're announced. Stay tuned!