Qualcomm's Snapdragon 855 Plus aims to take mobile gaming to the next level this year
17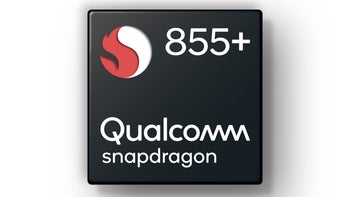 Qualcomm typically unveils only one new high-end smartphone chipset a year, but even though we still expect a proper Snapdragon 855 sequel to go official in the next few months for use on premium mobile devices in 2020, the semiconductor giant has surprisingly taken the wraps off an
early upgrade of its latest flagship today
.
This is obviously not called Snapdragon 865 or even 860 or 856, which makes it pretty clear off the bat that we're not looking at life-altering performance improvements here. Nonetheless, the Qualcomm Snapdragon 855 Plus promises to "raise gaming to the next level", elevating its forerunner's experiences across 5G, AI, and XR as well.
Before you get too excited, we should probably mention the Snapdragon 855 Plus comes with the same integrated Snapdragon X24 4G LTE modem as the non-Plus 855, requiring extra effort from smartphone manufacturers in separately implementing the X50 5G modem to achieve the cellular speeds of tomorrow. That's not the only key thing the
Snapdragon 855
and 855 Plus have in common, so instead of focusing on the two's shared traits, let's talk about what makes the new processor special.
Beyond bombastic claims of vague gaming enhancements for "elite gamers", the Snapdragon 855 Plus has a couple of concrete features improved over its predecessor. Namely, a 15 percent increase in Adreno 640 GPU performance (which is indeed likely to
marginally
raise the gaming bar), as well as a Kryo 485 CPU Prime core clock speed bump from 2.84 to 2.96GHz.
Naturally, we'll have to wait and see how those theoretical upgrades translate in real-world experiences. Fortunately, the wait will apparently be over relatively soon, as Snapdragon 855 Plus-based commercial devices are scheduled to be released as early as the second half of 2019. Yup, that means the next wave of Android flagships, including the likes of
Samsung's Galaxy Note 10
,
Google's Pixel 4
, and the
OnePlus 7T Pro
, could come powered by this marginally improved SoC.
Recommended Stories