Samsung Galaxy Nexus will get the Adobe goods like Flash and AIR in the next few weeks
2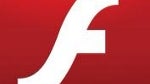 Adobe issued a statement that cleared up the confusion about Flash and AIR landing on the
Samsung Galaxy Nexus
. Previously it said that the
ICS Flash update will come by year-end
, and this stays the case.
The wait won't be long, as the minor updates to Adobe Flash 11.1 and AIR 3.1 that will make them ready to work on Android Ice Cream Sandwich, is coming in December.
Here is Adobe's full statement:
We've received some questions regarding support for Adobe Flash Player 11.1 and AIR 3.1 on the Galaxy Nexus. To be clear, the Galaxy Nexus does not initially support Adobe Flash Player 11.1 and AIR 3.1. As we previously communicated in a
blog post
, devices and software updates from our partners which introduce new technologies are being developed on varied schedules that are different from our own, which means that the Adobe runtimes may not always be optimized or supported on devices until a subsequent release. We will provide a minor update to the runtimes to support the Galaxy Nexus in December.
This won't be a swan song for Adobe Flash and the last update to accommodate a major Android version, since Adobe said it will continue to support the player and issue updates and security fixes, so we should be all set at least for Android Jellybean as well.
source:
Adobe