T-Mobile will update its Samsung Galaxy J7 Prime and Galaxy Tab E to Android 8 Oreo
4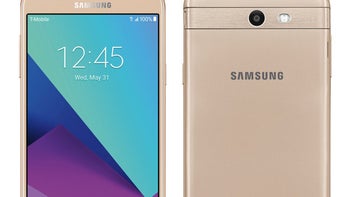 T-Mobile recently revealed that it's going to update two ofits affordable Samsung devices to Android 8 Oreo: Samsung Galaxy J7 Prime, and SamsungGalaxy Tab E 8.0 (both launched last year with Android 7 Nougat on board). This isnewsworthy because cheap phones and tablets are often neglected when it comesto new software updates.
The Galaxy J7 Prime and Tab E are joining a bunch ofhigh-end Samsung phones in the waiting line for Oreo, including the Galaxy Note8, plus all Galaxy S8 and S7 models available on T-Mobile (or course, wealready knew that these would be updated to Oreo).
At the moment, T-Mobile doesn't have a release date for itsupcoming Oreo updates, but some devices will likely start getting the newversion of Android in the coming months.
In case you're wondering, T-Mobile's Galaxy J7 Prime (pictured above) and Galaxy Tab E areslightly different from their international versions, so it's not clear ifthese are also getting Android 8 Oreo updates.
source: T-Mobile Support (Galaxy J7 Prime, Galaxy Tab E)