Samsung delays Galaxy Fold launch in the US by at least one month
46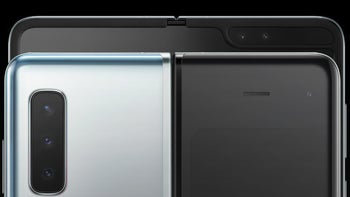 After postponing some of the
Galaxy Fold launch events in Asia
, Samsung has just confirmed that the foldable smartphone won't make its debut in the United States on April 26, as previously announced.
Despite the fact that the South Korean company initially
denied any plans to postpone the US launch
of the Galaxy Fold due to the issues reported by some reviewers,
The Wall Street Journal
reports Samsung will announce a new release date "
in the coming weeks
."
If you're one of the 2,000 customers who've already pre-ordered the Samsung Galaxy Fold in the United States, you won't be getting your phone any time soon. The smartphone makers has already sent emails to those who pre-ordered the foldable device informing them about the delay.
Last week we shared some of the first production units with reviewers in the US. Many reviewers shared with us the vast potential they saw for this new form factor, but a few had some issues. We want our customers to have the best experience possible which is why, after initial feedback, we have decided to delay the release of the category-changing Galaxy Fold to make sure it measures up to the high standards we know you expect from us.
Samsung also mentions the while the pre-orders guarantees customers' places in the queue, they will not be charged until their orders ship. The South Korean company promises a new update with more specific shipping info will be available in about two weeks from now. Obviously, you can cancel your pre-order at any time before your
Galaxy Fold
smartphone ships.