Samsung Apps store gets rebranded as Galaxy Apps
3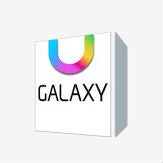 Samsung puts out crazy amounts of products, and it's branding doesn't always seem to follow consistent rules. For example, you would assume that the Galaxy brand is saved only for phones and tablets, but then there are a couple Galaxy cameras and the first Gear smartwatch. Now, the Galaxy branding has taken over on the Samsung Apps store.
The Samsung Apps store changed its name to the Galaxy Apps store on the web on July 1st, but Samsung just got around to pushing an update to its Android phones and tablets. And, Android is the key here. As Samsung gets ready to introduce more devices running its own Tizen OS, it would get confusing to have a Samsung Apps store. So, the app store for Android devices now will be the Galaxy Apps store. We don't yet know what branding will come along with Tizen, or if Tizen will be the name for everything.
The update to the (now) Galaxy Apps store doesn't just change the name though. The store has gotten a new UI that looks like it will be more at home in Android L, and it has gotten a nice performance boost as well.