Sailfish OS-touting Jolla phone now available for order for Europeans from all corners
10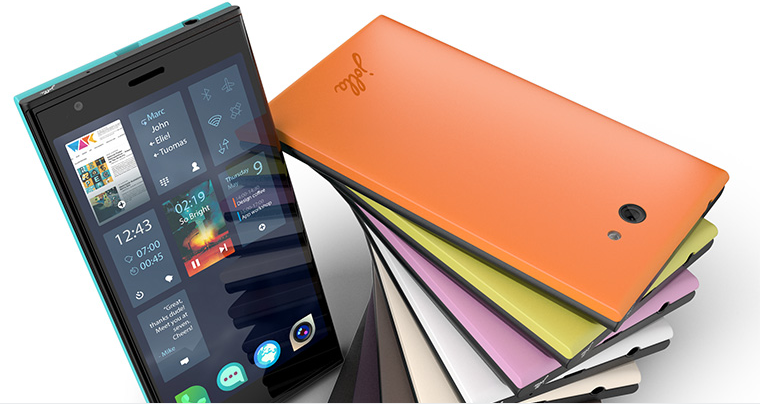 The Jolla phone – the first Sailfish OS-touting smartphone – was made available for customers across Europe earlier today.
"Sales of Jolla smartphones are off to a great start and it is time to move on to the next phase by offering a new batch of Jolla smartphones to new customers across Europe," said the CEO of Jolla, Tomi Pienimäki.
In other words, those of you who have been contemplating the phone and consider it a great me-gift for Christmas can now place an order over at Jolla's official site, but don't expect to see it take a spot under the tree, unless you've pre-ordered it already. New orders are estimated to take between two and three weeks until they reach their new owners, so you may still get one before 2013 is actually done. Unfortunately, the price tag of 399 euros (incl. VAT) is a little steep, especially if you're a hardware junkie, as the Jolla phone doesn't pack bleeding edge specs. Instead, emphasis has been put on the experience, and to that end, the phone has no physical buttons, since Sailfish OS is completely gesture based. Anyway, it would appear that Jolla is off to a good start, with
millions
of units being shipped, and that's not too surprising – the OS looks beautiful.
But, the journey for Sailfish has just begun, and we're happy to see that Jolla is being very pro-active with its new-found community. The company has already set up a portal at
Together.Jolla.com
that will allow existing customers to give feedback and even shape the future of the OS with suggestions that are, reportedly, taken very serious. Frequent updates are already in the list of promises, and while these have so far panned out, we're sure that customers will hold Jolla onto that one in particular.
Jolla smartphones now available to order online across Europe

HELSINKI – December 19, 2013. Jolla is proud to announce that a new batch of Jolla smartphones is now available to order online at shop.jolla.com for customers across Europe. This is the launch of Jolla's online shop, starting with the EU countries, Switzerland and Norway. New customers can expect to receive their Jolla smartphone in two to four weeks. The Jolla smartphone, running Sailfish OS Beta, is available for 399 euros including VAT. Earlier this year Jolla had two highly successful pre-order campaigns that both sold-out.

"Sales of Jolla smartphones are off to a great start and it is time to move on to the next phase by offering a new batch of Jolla smartphones to new customers across Europe," says Tomi Pienimäki, CEO of Jolla.

Previously ordered devices are all being shipped to EU customers by Christmas, whereas the shipments of new orders will begin in early January.

"After solving some technical logistics issues all the shipments to pre-order customers in the EU will be shipped by Christmas. We want to thank all of our valued customers for their great support and patience to make this happen," continues Pienimäki.

Co-creation platform to open this week

Jolla believes in co-creation and wants to empower its users to participate in developing Jolla continuously further and better. To facilitate co-creation and collect feedback, Jolla will be opening a portal at together.jolla.com where customers can discuss and vote on which features they would like to see in Jolla, report issues and submit ideas.

"We launched Jolla with Sailfish OS Beta to put the product in the hands of real customers as soon as possible. We have received a lot of valuable feedback, for example, regarding power management and most wanted features, and we are reacting quickly. We have already released two updates for the OS and are expecting to rapidly improve the capabilities with frequent over the air updates," Pienimäki concludes.

About Jolla

Jolla Ltd., headquartered in Helsinki, Finland, is developing mobile devices and Sailfish OS, the open operating system based on the heritage of MeeGo project. In addition to its R&D sites in Helsinki and Tampere, Jolla has offices in Hong Kong.

Please see jolla.com/press for further press and media materials.

Jolla media contact:
press@jolla.com