Jolla sees millions of Sailfish OS powered phones getting sold
29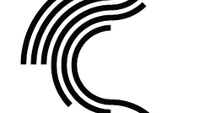 Finnish based Jolla has started shipping its Jolla phone, powered by the open source Sailfish OS. The latter is based on Nokia's former MeeGo OS used on the
Nokia N9
. The Jolla phone is priced unlocked for €399 ($540 USD) and includes a 4.5 inch screen, a dual-core processor, 16GB in native storage, a microSD slot, an 8MP camera and exchangeable colored casings that you can change with your mood. Many consider it a reference device to show manufacturers what the OS can do and Jolla has an ambitious plan to offer ports on the back of the phone that will allow users to install accessories like a QWERTY keyboard.
Jolla has raised $258 million to get the project to the point it is at now, and has added Nokia's HERE maps to the software. Sailfish OS includes Yandex's Android app store which currently has 85,000 apps. The OS has been smartly designed to run Android apps. The gesture-based UI has yet to win everyone over. Marc Dillon, Jolla's software chief, says that there are only two "
simple gestures
," pushing in from the edge of the screen and pushing out from the center of the screen.
The first runs off the assembly line have already been sold out and the first 450 units were delivered to an event on Sunday in Helsinki. Thanks to the gesture controls, the device has no buttons, similar to the MeeGo powered Nokia N9. There were many fans of the Nokia model who felt that the OEM should have stuck with MeeGo
instead of dropping it to focus on the Windows Phone powered Lumia line
.
But that move gave Jolla the opportunity to start working on Sailfish OS and now that the Jolla phone has launched, next year it will be sold in Europe and Asia. And according to Jolla Chairman and CEO Antti Saarnio, between the Jolla phone and those produced by its partners, he sees millions of Sailfish OS models getting sold.
"This is a product where our company can introduce our idealistic views on how we believe the mobile phone should be. On the business side, we're dead serious. With our own phone and our partners' phones combined, we're expecting to sell millions of phones."
-Antti Saarnio, Chairman, Jolla
source:
Bloomberg
via
FierceWireless