Runtastic app now has direct integration with Google Play Music
1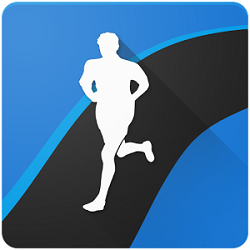 If you happen to be an avid runner, you more than likely use a running app on your smartphone to help keep tabs on all of you runs. These apps are great tools for tracking calories burned, steps taken, average speed per mile, etc. However, with so many different choices out there when it comes to these apps, it can sometimes be a bit difficult to figure out which one will help meet your needs the best. If you're a user of Google Play Music, the latest update to the Runtastic app for Android adds a pretty sweet feature that we think you'll be a big fan of.
With the latest update, users will be able to listen to music from Google's own streaming service directly within the Runtastic application. Simply navigate over to the music section of the app and you'll then have the option to play a set of free playlists that are made specifically for going on runs. Google's added a ton of custom playlists to listen to, and many of them like the Today's Running Hits one feature songs that are all over 130 beats per minute to help you keep a fast and steady pace. It's a pretty sweet feature to have baked into the Runtastic app itself, and makes it incredibly convenient to start listening to tunes without having to jump into a separate app.
Playlists being offered in the Runtastic app are free for all users - not just subscribers of Google Play Music All Access. However, as a user of Runtastic, Google is offering a a two-month free trial of the service to runners on both Android and iOS. There's no word as to if or when the actual integration of Google Play Music in the Runtastic app will makes its way over to iOS, so we're looking at this being an exclusive to Android for the time being.
The update is available now to all users of the Runtastic app on Android.