Rogers changes its mind, decides to carry the BlackBerry Z30 after all
3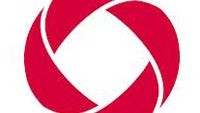 Last week, Canada's largest carrier had announced that
it would not be carrying the upcoming BlackBerry Z30
. The carrier said that its decision had nothing to do with the problems that BlackBerry has been experiencing, adding that it could only keep on its lineup the 15 to 17 phones it knows the public will buy. But after announcing its initial decision not to carry the Z30, Rogers received feedback from its customers asking it to reconsider and carry what will be the first 5 inch BlackBerry model.
.
Besides being asked to carry the
BlackBerry Z30
by Rogers customers,
other Canadian operators like Bell
and Telus had already announced that they would be adding the Z30 to their roster, putting pressure on Rogers to reconsider. Recently,
BlackBerry wrote off over $900 million in unsold BlackBerry Z10 handsets
and
agreed to a $4.7 billion offer from its largest shareholder to go private
.
"Statement: Rogers to carry the Blackberry Z30

October 09, 2013

Toronto, ON (October 9, 2013) – In response to customers' feedback and excitement about the device, Rogers looks forward to offering the new Z30 to its customers.

"We have a longstanding partnership with Blackberry and continue to be big supporters of the company and their products. Rogers will be making the device available online, through our national reservation system and directly to our business to business customers. We're pleased to add the new Z30 to our roster of Blackberry smartphones, which includes the Z10, Q10 and Q5."-Rogers
The BlackBerry Z30 is not only the largest screened BlackBerry handset, it is also the most powerful 'Berry to date. Is Rogers' reversal a sign of better things to come for Thorsten Heins and crew?

Rogers has changed its mind and decided it will carry the BlackBerry Z30
source:
Rogers
via
BerryReview