Robinhood app for Android lets you trade stocks for free, from the couch
1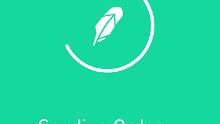 Stock trade commissions are no big deal if you're buying in the tens of thousands of dollars, but if you are a small time retail trader, or someone just taking it up out of curiosity, the chances are that you will be buying and selling more often than advised in the business books, so minimizing your commission expenses would be highly desirable.
Enter Robinhood - this app has been on iOS for a while, and is now landing on Android with improved trading interface. Robinhood offers free trading for self-directed retail investor accounts, and is beautifully tailored for mobile device usage. That doesn't mean you will be lacking in features, though. You can view quotes in real-time, place market, limit, stop loss, stop limit, and good till canceled orders, create a stock watchlist, preview charts and historical data.
Open and closed market times are color-coded, there is two-step authentication security, and Robinhood Financial is a member of the Securities Investor Protection Corporation (SIPC), so your account is protected up to $500,000. Check it out, if you want to give trading a go with a small sum, where commissions might otherwise make a difference on a loss or profit, or if you just want a good mobile-oriented trading platform.
| | |
| --- | --- |
| Developer: Robinhood | Download: Android |
| Category: Finance | Price: Free |