Revenue from mobile content to reach $65 billion in 2016 thanks to tablets
1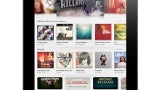 Mobile has been a flourishing business in recent years, both for hardware and software providers. Content developers, in particular, are expected to enjoy an even bigger market in the years ahead, as a new report by Juniper Research points out. According to the research firm, tablets will be the main driving factor for the future growth of revenue from mobile content sales.
Mobile content revenue, which is expected to reach about $40 billion this year, will likely stand at $65 billion by 2016. About half of that revenue will come from sales of music and video, however, games and various kinds of in-app purchases are also supposed to play a very big role. Another factor that is expected to boost revenue from mobile content in the near future is carrier billing. The report's author, Dr. Windsor Holden notes: "
While the availability of direct carrier billing is patchy, the various benefits which the mechanism offers — higher conversion rates, opportunities to monetise unbanked customers — suggest that deployments will rise significantly in the medium term.
"
Surprisingly, the study has found that ebooks currently present the largest revenue stream on tablets, fueled by services offered by Amazon, Nook and Kobo. However, video streaming services also seem to be making considerable gains lately. Juniper sees tablets becoming so popular that they will also start "stealing" customers from dedicated portable consoles like the PS Vita and Nintendo 3DS.
Do you own a tablet? What's the type of content that you purchase the most?
via:
TechCrunch