Report: Windows Phone to support NFC before the end of the year
3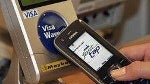 It's anticipated that NFC will be featured on all major mobile platforms in the foreseeable future, and if a Bloomberg report is to be believed, Microsoft's Windows Phone is to join the NFC party by the end of 2011.
According to two people familiar with the matter, NFC support will be added with an upcoming Windows Phone software update, and we could see the first WP-powered NFC-supporting devices before the end of this year.
That said, it sounds logical to us that the update in question is Mango. On a different note, it's highly likely that the recent announcement Nokia is to make Windows Phone
its primary smartphone strategy
will help WP's NFC cause, as the Finnish company is a longtime pioneer of the technology. It's officially announced that Nokia will make NFC a standard feature of its Symbian smartphones coming in 2011.
Another evidence Microsoft is to pack working NFC chips in its upcoming devices is that the company holds 14 patents referencing NFC - the last of these patents was awarded on March 22, 2011.
source:
Bloomberg