Release dates for T-Mobile Samsung Galaxy Tab 10.1 and SpringBoard outed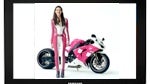 T-Mobile is getting ready to bump up its Android tablet offerings with two pretty solid additions in the form of the Samsung Galaxy Tab 10.1 and the T-Mobile SpringBoard, and now we have the release dates for each of these tablets.
T-Mobile has put up websites for each tablet, as it often does for upcoming devices, to allow users to sign up for updates on devices you may be interested in. The site for the Samsung Galaxy Tab 10.1 says the tablet will be available on November 2nd. And, the T-Mobile SpringBoard site says it will be available November 16th, which is actually a slight delay, because when the site first launched it said November 9th.
Both tablets will be running Android Honeycomb and offer pretty compelling specs. We're hoping that by now you know what's in a
Galaxy Tab 10.1
, since it's been out for quite a while. But, the SpringBoard may be new to you, so we'd suggest you check out
our hands-on
with the tablet from a couple weeks ago.