Refer someone you know to Google's Project Fi, earn a $20 bill credit
4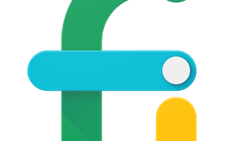 Project Fi is one of the best deals around if you own a Nexus or Pixel device. Google's own smartphone service plans offers incredible coverage for not a lot of cash, and Google just added another feature to make the service a little bit sweeter - a referral program. If you open the Project Fi app on your Android phone and navigate to the Account tab, you should see a new option that's titled "Refer a Friend." Selecting this will display you with your own unique referral code, and if a friend or family member of yours signs up for Project Fi with your referral code, both you and the person you referred will be able to score a $20 bill credit once they've been a member of Project Fi for a total of 30 days.
As you'd expect with something along these lines, there are a few exceptions that come into play. For starters, the person you're referring needs to be a brand-new customer (meaning that they haven't been a customer for Project Fi at any point in the past). In addition to this, your account needs to be in a good standing in order for the referral to go through, and the person you're referring will be required to pay for two months of service in advance. You're limited to a total of 10 referrals, and the Refer a Friend program will only be active between now and January 11, 2017. Google has also noted that these referrals are not eligible for the family plan that was recently introduced, so people who are joining someone else's plan as a family member or friend won't be able to take advantage of this deal.
It's too bad Google is only running the referral program for such a limited time, but even so, this could be a nice way to save a little bit of cash while shelling out so much on gifts this holiday season.