RIM to launch its own cloud-based music service; beta testing begins today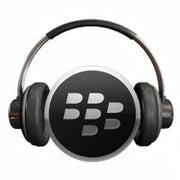 It seems like those rumors about RIM working on a music service of its own were on the right track.
BBM Music
, as the service will be called, has been officially announced by the company and is to become RIM's alternative to Google Music, Apple's iCloud and Amazon's Cloud Drive. It will come with a twist of its own, however, as it will be integrated with BlackBerry messenger effectively turning something as simple as listening to music into a social experience.
Fortunately, RIM has managed to sign contracts with a number of record labels meaning that the selection of music that will be available through the cloud-based service should be pretty broad. Those who subscribe for BBM Music will have content from Universal Music Group, Sony Music Entertainment, Warner Music and EMI at their disposal. However, it remains unclear exactly what kind of social features will be in tow, but it seems like sharing your tunes with your BBM buddies will be an option.
Limited beta testing of BBM Music is starting today, and if everything goes as planned, the service will be made available to BlackBerry users later this year in exchange of a $5 monthly subscription.