RIM Q3 earnings call looks worse than it is
5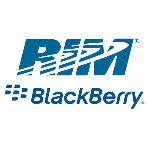 RIM made its earnings call for Q3 today, and it was not good news, but it wasn't too terrible either. The company reported that profits were down 71% compared to Q3 2011 after the company took big hits from the PlayBook and the
worldwide BBM outage
.
The company reported earnings of just $265 million, which is well down from the $911 million it had in Q3 of 2011, but that number is a bit of an aberration. RIM reportedly took a
$485 million loss
on the failure of the BlackBerry Playbook, and another $54 million on the BBM outage. So, if you remove those two things from the equation it doesn't look as bad. More telling were the revenue numbers for RIM, which were only down 6% over last year, dropping from $5.5 billion to $5.17 billion.
Given that it's gearing up to reboot the entire BlackBerry ecosystem with BlackBerry 10 next year, those numbers aren't too bad. And, RIM was right on target with 14 million devices shipped in Q3. Not great news, but not terrible. Just about what you'd expect from a platform that is sliding into obsolescence.