RIM explains what's behind the numerous BlackBerry service outages in the last days
12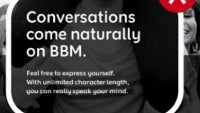 Email and BBM on Blackberries throughout the EMEA region and in other places have been up and down in the last two days. RIM said it has found a solution yesterday, but it was obviously short-spanned, and had millions of frustrated BlackBerry users fuming because they can't use BBM or emails.
RIM is quickly turning into damage control mode, since
the last thing the embattled co-CEOs need now is a service outage
that might make a lot of customers reconsider their loyalty to the brand.
The Canadians outed an official statement explaining the issue, and confirmed they are working towards a resolution as fast as they can:
The messaging and browsing delays being experienced by BlackBerry users in Europe, the Middle East, Africa, India, Brazil, Chile and Argentina were caused by a core switch failure within RIM's infrastructure. Although the system is designed to failover to a back-up switch, the failover did not function as previously tested.

As a result, a large backlog of data was generated and we are now working to clear that backlog and restore normal service as quickly as possible.

We apologize for any inconvenience and we will continue to keep you informed.
As of right now, RIM is still struggling to restore full access to its renowned BlackBerry services, and we can only imagine the communication havoc reigned among government and corporate entities, a lot of which are reliant upon BlackBerries.
via
Reuters