Qualcomm rejects new bid from Broadcom
1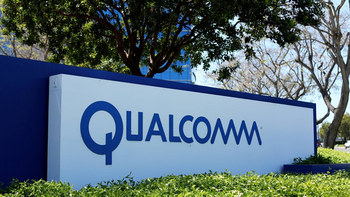 On Monday,
chipmaker Broadcom raised its unsolicited bid for Qualcomm to $82 a share from $70.
Broadcom said that it would pay $60 in cash and $22 of Broadcom stock for each Qualcomm share. On Thursday, the latter's Board of Directors rejected the bid, stating that it undervalued the company, which is known for its Snapdragon line of chips for mobile devices.
In a letter from Qualcomm Chairman Paul Jacobs to Broadcom president and CEO Hock Tan, Jacobs wrote that Qualcomm has offered to meet with Broadcom to "address the serious deficiencies in value and certainty in its proposal." However, Broadcom has said that the $82 a share bid is its "best and final offer." Qualcomm says that the bid does not take into account its purchase of NXP Semiconductors NV for $38 billion. That transaction needs only one more regulatory approval (from China) to close.
Speaking of regulatory approval, Qualcomm's letter asks Broadcom if it is willing to take whatever actions are required to close the transaction. Qualcomm's Jacobs notes in his missive, that if his company agrees to be purchased by Broadcom and U.S. regulatory agencies block the deal from going through "Qualcomm would be enormously and irreparably damaged." Broadcomm's last offer contained a higher than normal break up fee that would be paid to the San Diego based chipmaker if a signed deal is quashed by the FTC, or other agencies that are part of the regulatory alphabet soup in the states.
"The Board has unanimously determined that your amended offer materially undervalues Qualcomm and falls well short of the firm regulatory commitment the Board would demand given the significant downside risk of a failed transaction. However, the Board is committed to exploring all options for maximizing shareholder value, and so we would be prepared to meet with you to allow you to explain how you would attempt to bridge these gaps in both value and deal certainty and to better understand the significant issues that remain unaddressed in your proposal."-Paul Jacobs, Chairman, Qualcomm
Broadcom could continue its attempt to replace Qualcomm's 11 board members with its own directors. A proxy fight would allow Qualcomm stockholders to toss the current board and vote for Broadcom's candidates, who would then vote to accept the $82 deal. Of course, that could be avoided if Broadcom meets with Qualcomm and both agree on a price.
source: Qualcomm