Rumor: Broadcom to raise bid for Qualcomm to $80-82 a share from current $70 offer (UPDATE)
10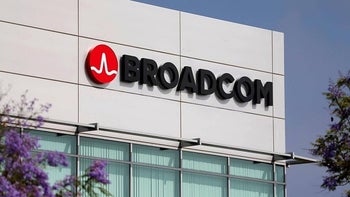 According to a report published today, Broadcom is going to raise its unsolicited bid for fellow chipmaker Qualcomm to $120 billion from the current $103 billion offer that was put on the table last November, and rejected by Qualcomm. That deal works out to $70 a share and consists of $10 in Broadcom stock and $60 in cash for every share of Qualcomm. Broadcom is reportedly considering a new bid worth between $80 and $82 dollars a share. There is no indication how much cash will be included in a revised offer.
In addition to raising the value of its bid, Broadcom is said to be enticing Qualcomm to go along with the acquisition by raising the value of the break-up fee, which is normally 3% to 4% of the total size of a transaction. Broadcom will pay the higher fee to its target if a deal is rejected by U.S. regulatory agencies.
UPDATE
:
Broadcom has officially raised its bid for Qualcomm to $82 per share. The new deal keeps the stock component at $60. The cash portion of the transaction has been hiked to $22 for a gain of $12, or 24% from the first bid. Broadcom says that this is the "best and final offer" for Qualcomm. Despite the raised bid, Qualcomm shares are down 2.65% this morning after top ranked analyst Ming-Chi Kuo said that Apple will no longer feature Qualcomm modems inside the CDMA iPhone models. Kuo says that Apple will use Intel modem chips on all 2018 models.
Qualcomm is well known for its Snapdragon mobile chips used in most smartphones around the world. The company is in the middle of litigation with Apple, and the latter could decide to drop the company and
use another chip designer to deliver the modem chip for its 2018 CDMA iPhone models
.
Qualcomm has told its shareholders that Broadcom's bid is an attempt to buy the company on the cheap. At the same time, some analysts have said that
Qualcomm will probably cave if Broadcom were to raise its bid to $80 or more
. If this new rumor is right, Broadcom will announce the higher offer on Monday. And then we will see if a bid at $80 or above is the magic number that Qualcomm will accept.
Not to be forgotten, Qualcomm just needs approval from Chinese regulatory agencies to close its deal to buy NXP Semiconductors NV for $38 billion. Last month,
EU anti-trust regulators signed off on the deal
. NXP is known for its NFC chips.
source:
Reuters