Qualcomm's business in China impacted by U.S. regulations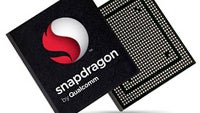 Qualcomm, known for the chips it makes for the smartphone and tablet industry, is feeling the heat in China. The company's CEO, Paul Jacobs, says that U.S. restrictions on Chinese companies and talk about surveillance conducted by the NSA is impacting the silicon slinger's business in China. The company makes some of its chips in the country, nothing cutting edge mind you, to curry favor with local manufacturers. Overall, Qualcomm's gameplan for handling sales in China is working to a degree. For the quarter ended September 29th, the company reported $1 billion in sales in the country.
Last year, there was concern that
Chinese telecom firms like Huawei and ZTE were being used to conduct espionage
against the U.S. Both companies produce networking equipment that the U.S. government said could be used for spying. Both firms also make smartphones although Huawei produces its own processors. ZTE is a Qualcomm customer and will be using its Snapdragon processor on its
new high-end ZTE Nubia Z5s handset
.
Jacobs sees Qualcomm gaining more market share in China as the country turns to LTE 4G service. The top three carriers in China, including the world's largest carrier in China Mobile, are said to be all ready to start offering LTE service to its customers. The carriers are merely waiting for the Chinese government to issue the proper licenses.
"(Qualcomm) can gain significant share of the China market. Hopefully in short, medium and long term that things will move forward with the way that they have and with the market really driving things"
-Paul Jacobs, CEO, Qualcomm
source:
WSJ