Proposal aiming to expose Apple's censorship in China loses vote, but gains considerable support by investors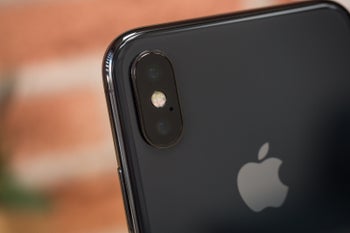 A proposal by global non-profit organization SumOfUs
which could have forced Apple to disclose information regarding censorship and obstruction of freedom of expression in regards to the Chinese market was not accepted by a vote held on Wednesday.
In 2017, Apple took down some VPN apps for Chinese customers, which could have been done in compliance with demands made by the Chinese government, in order to not be forced to abandon the market. Apparently, this action could be considered limiting the Chinese customers' freedom of expression.
Although the proposal was declined, experts say that the percentage of votes in favor (
40.6%, according to Reuters
) is very high for the company in regards to such proposals. In previous years, critics weren't able to reach big investors on the issue at all. In comparison, in 2018, a proposal for Apple to create a human rights panel in China was defeated with 94.4% of votes against it.
Stephen Davis, a senior fellow at Harvard Law School's Program on Corporate Governance, told Reuters that this percentage means that not only small shareholders voted in favor of the proposal, but some of the big investors did as well. In consequence, that means that Apple's human rights policy in China is becoming a risk for the reputation of the tech giant. Davis also added that the percentage might put pressure on Apple to comment on the situation.
Additionally, Kern McPherson, vice president of research for global governance advisory firm Glass Lewis, that had supported the proposal, said that, because of those vote results, he would expect Apple to engage with its shareholders on the issue.
Earlier this month, Apple stated that it is considering actions on the topic and expressed its position that freedom of expression is a fundamental human right. Apple's senior privacy director, Jane Horvath, wrote in a letter that the company will consider providing more details in the future in regards to the topic.