Pre-order the Moto Z2 Force from Verizon for $15 a month and receive a free Moto Mod projector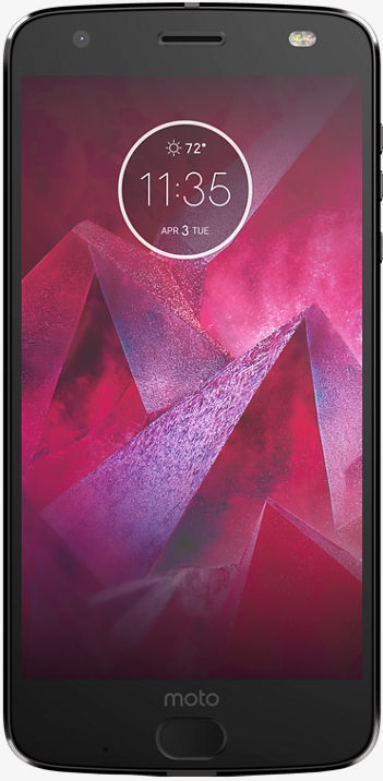 The Moto Z2 Force can now be pre-ordered at Verizon
Last year, Verizon had the
Motorola Moto Z Force Droid
as an exclusive in the states. For the sequel this year, the Droid branding was removed and today all four major U.S. wireless operators announced that they were taking pre-orders of the
Moto Z2 Force
. And that, of course, includes Verizon. Not that this is the only change made to last year's flagship phone. We can start with the addition of a second camera on the back of the handset, allowing users to take pictures with the much desired "blur" effect.
The fingerprint scanner is now a pill shape instead of a square, and the battery capacity has been changed. Unfortunately though, that change appears to be in the wrong direction. The cell on the new unit weighs in at 2730mAh versus the 3500mAh battery found on last year's model. On the other hand, the Snapdragon 835 SoC is now under the hood, and since it is produced using the 10nm process, it offers more power and energy efficiency than the Snapdragon 820 found on last year's device.
The phone can be pre-ordered today for $15 per month over 24 months if you activate a line using Verizon Unlimited. The actual retail price of the phone is $756, and it ships on or before August 10th in Super Black or Fine Gold. And those pre-ordering the Moto Z2 Force will receive a free Insta-Share projector Moto Mod.
Speaking of Moto Mods, Verizon unveiled four new modular accessories for the phone:
Moto GamePad – Using dual control sticks and physical action buttons, turn your mobile device into the ultimate game controller.
JBL Soundboost 2 – Add instant speaker sounds to your Moto Z2 Force for up to 10 hours of play time, in the hot new Verizon red color.
Moto TurboPower Pack – Snap on the pack and gain an extra day of battery life.
360 Camera Moto Mod – Capture 360-degree interactive photos and videos using 3D sound and 4K video quality.
Take advantage of Verizon's pre-order deal on the Moto Z2 Force and you'll wind up with a top shelf phone at a great price, a free Insta-Share projector, and unlimited nationwide service from Verizon that will soon deliver Gigabit Class LTE service later this year.
source: Verizon