Pre-order the HTC Droid Incredible 2 today from Wirefly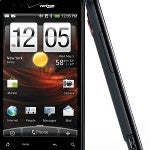 As we
reported
, speculation is strong that the HTC Droid Incredible 2 will be launched April 28th by Verizon. But Big Red has not made this official yet, and instead of waiting to hear from the carrier, you can pre-order the Droid Incredible 2 from Wirefly starting today. Your phone will be shipped in time for it to reach you on April 28th.
The HTC Droid Incredible 2 is expected to launch at a price of $199.99 with a signed 2-year pact. Keep in mind that this phone is not enabled for LTE connectivity, although it is a world phone which means it contains both a CDMA and a GSM radio so that the user will not be out of touch when overseas.
Unlike the original Droid Incredible, the sequel will not launch with a AMOLED display. The screen will be larger coming in at 4 inches, up from the original's 3.7 inch screen. The new model adds a 1.3MP front-facing camera while RAM is increased to 768MB from 512MB under the hood. Both versions are loaded with Android 2.2 and offer an 8MP camera on back with the ability to capture video at 720p.
So if you don't want to keep looking at the calendar waiting for the 28th-if indeed Verizon finally admits that it is the official launch date for the HTC Droid Incredible 2-you can get an early jump on everyone and pre-order the Droid Incredible 2 from Wirefly now. It will be one thing that you will be able to cross-off your "to-do list".
source:
Phandroid