The Poptel P9000 Max is tough and lasting, ready for your camping trip
12
Advertorial by Poptel: the opinions expressed in this story may not reflect the positions of PhoneArena
There is a dearth of affordable rugged phones you can take hiking, camping or on a simple weekend away from the charger, and not have them always on the back of your mind in terms of endurance - both physical or induced by range anxiety. The up-and-coming Poptel brand is staying true to its name by introducing a tough handset for the masses, the P9000 Max, with global LTE bands modem version.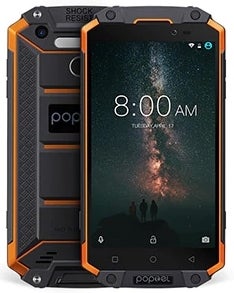 As you can already guess, the number stands for the battery capacity, as the phone comes with the whopping 9000 mAh pack. Coupled with a 5.5" FHD display, and frugal octa-core chipset, the energy-dense unit will last you the proverbial weekend on a charge, and then some, unless you are intent on playing looking for PokeStops in the wilderness. The rest of the specs sheet is no less generous for the price, as the phone comes with 4GB RAM and 64 gigs of internal storage to record all those hiking vids and pics with the 13MP rear camera and the 8MP selfie-snapper, or load the phone with some Netflix for the campfire nights (we kid).
The star of the P9000 Max show, however, is its ruggedized nature exterior. Poptel protected the front with Gorilla Glass, and added multiple rubber layers so that the light but durable composite of the body can withstand drops and hurls. An IP68 certification ensures that the handset can take a dunk while crossing that creek with sleepy eyes after a night in the tent, and the USB-C port is protected with a plug for added measure.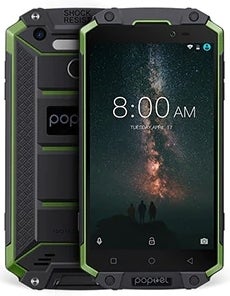 Speaking of charging, Poptel's puppy arrives with a 2A brick that can bring the battery from zero to full in just 3.5 hours, which is a pretty amazing feat for such capacity. The P9000 Max promises up to 46 hours of video playback on a charge, and the whopping two months on standby even with both SIM card slots active.
As for extra features, there's fast unlocking with the rear finger scanner, true NFC support, gestures like tap-to-wake to supplement the stock Android options, and the fun part - a camping torch consisting of four powerful LED lights to chase away those bears that just want to Netflix and chill with you in the tent. Poptel's running promo for the global version of the P9000 Max supporting multiple LTE bands slashes the price from $249.99 to $200 at the link below, so if you are looking for a durable hiking buddy, peek in for the coordinated color versions.