Poll: Which chat app do you use most?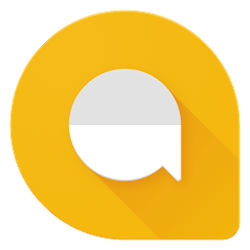 In the past 9 years, phones have slowly transformed from devices for vocal communication to devices for text communication. On paper, this may look like a devolution, a step back, but in reality, a plethora of apps and services have made texting just that much more convenient. Most of the time, the sender knows when their message has been received and / or read, and the recipient can read and reply at their own convenience. Not to mention, it's all free as it's done over the Internet, which we are already paying for anyway. And sharing media, such as photos, videos, sound files, et cetera is much easier. Calls aren't extinct, no. But they are more of an "urgent" or "serious" channel of communication.
Two years ago, we asked you the question —
which chat app are you using
? Well, the landscape has changed a bit in the past months, and we feel like it's appropriate to see if anything is different. Yes, we do realize that, nowadays, it's hard to stick to just one of these. But there's certainly one app, which you consider your primary, "go-to" one when you are about to start a conversation with somebody. Let's see which one it is!