Pokemon GO getting new cross-platform AR multiplayer feature on Android and iOS
0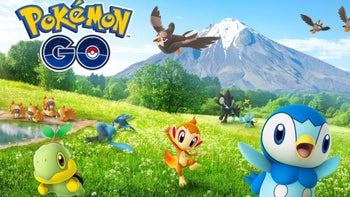 Niantic
confirmed
earlier today plans to introduce a new live AR (augmented reality) multiplayer feature for Pokemon GO players, which is based on the technology it showed off in 2018. The new feature is called Buddy Adventure and will be available to all Pokemon GO players in the coming months.
Buddy Adventure is a shared AR experience at its core and lets two players create interactive AR objects within the same frame so that they can each see the same AR objects when viewing the world through their smartphone camera lens.
Buddy Adventure lets players choose a Buddy Pokemon to pair with and adventure together, although Niantic hasn't made it clear how exactly that will work. Apart from allowing players to interact with their own Pokemon via the AR camera, Buddy Adventure will provide Trainers with a shared experience allowing them to see their friends interacting with their Buddy Pokemon in real-time.
More importantly, Buddy Adventure is cross-platform, so it won't matter whether your friends are on an Android device or iPhone, as you will still be able to see them when the upcoming feature becomes available. The feature will be coming to smartphones in the coming months, Niantic announced.