Pocket Casts 4.0 gets a complete overhaul, but loses some features too
4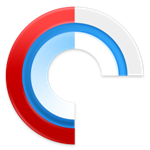 One of the better podcast apps for Android just got a major update. Pocket Casts has been updated to version 4.0 and with the update it got a complete UI overhaul, but unfortunately, the app also lost some features in the process. So, while the update is great, it may not be the choice for you, if you're looking for some more advanced features.
The UI is the major story here. Pocket Casts 4.0 looks great, and even better, it looks like a native Android app, which is something that can't always be said. The team even made sure that the app looks great on 7" and 10" tablets as well as smartphones. Another new killer feature is the cross-device syncing, which allows users to sync playlists, podcasts, and podcast listening progression between devices, which is a nice option if you use more than one device for podcasting. Eventually, the syncing will also include syncing between Android and iOS, but the iOS app hasn't been updated yet.
Pocket Casts also includes native variable speed playback, so you won't have to install Presto to get your podcasts to playback at faster speeds. And, of course there are great options for finding new podcasts, as well as playing back audio and video podcasts.
Unfortunately, it's not all good news. The new version has lost the ability to go through the back catalog of a podcast and download old episodes. There is also no option for automatically deleting episodes after you've listened.
For $3.99, Pocket Casts is a great option, but if you're looking for the more advanced options, Doggcatcher may still be the better option, even if it's a bit more expensive. If you want to try out Pocket Casts, you'll find it in the
Google Play Store
.