Pixel Launcher update brings new features to the OG Pixels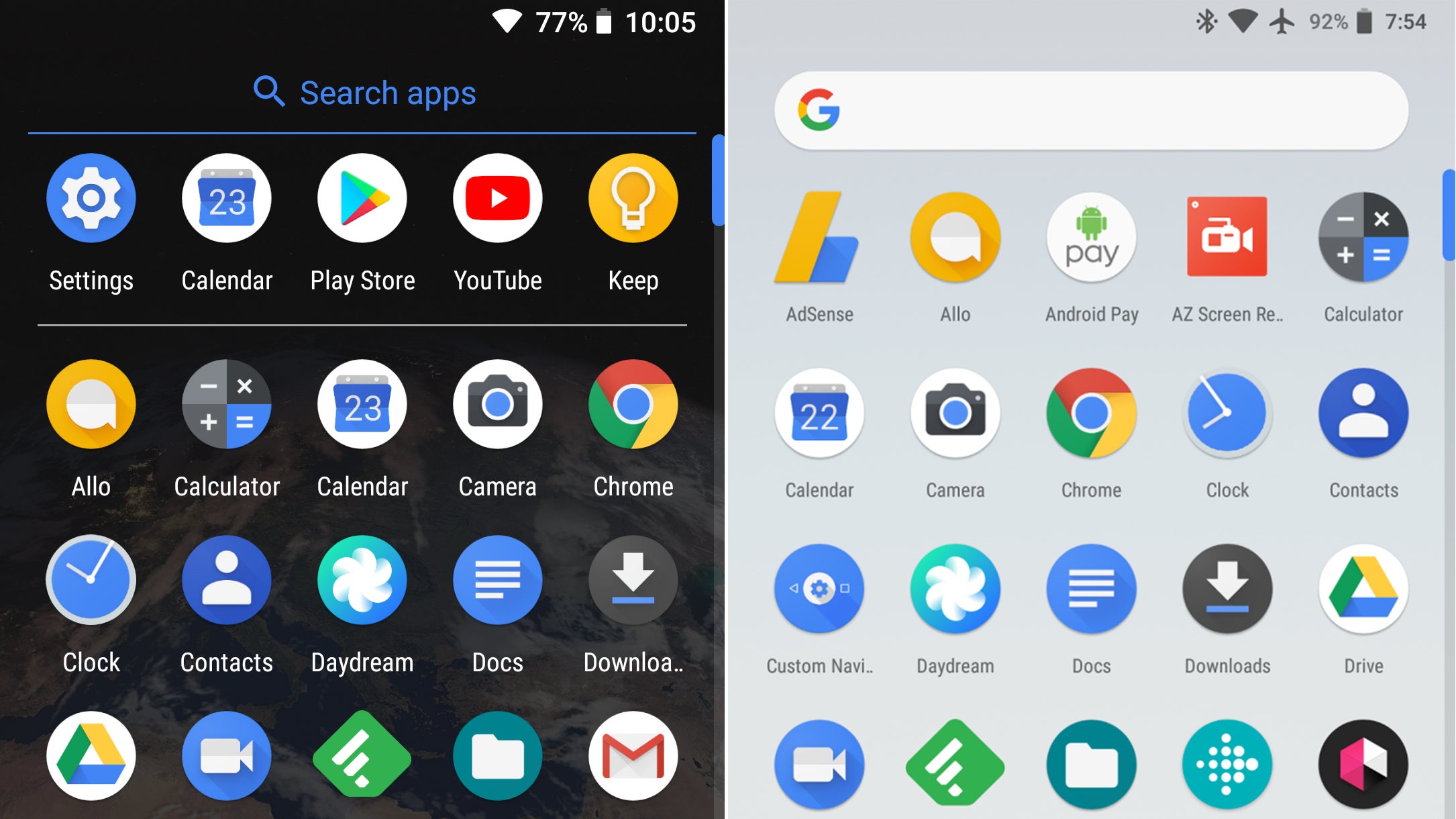 Old (left) vs new (right)
The original Google Pixel and Pixel XL have gained some of the UI refinements of their successors via the Android 8.1 Oreo Developer Preview build that was pushed to the 2016 Pixels last month. However, there were differences in that not all Pixel 2 bells and whistles had made their way to the older generation of phones made by Google. This is now changing, thanks to what seems like a server-side switch on Google's end.
The tweaks brought by the update are somewhat minor, but nonetheless help bridge the gap between the two generations of Pixels in terms of UI, at least. The first change becomes apparent on opening the app drawer. Before the update, the app drawer on the original Pixels used to have a simple "Search Apps" field at the top, but now it's been tweaked to match that of the Pixel 2 and Pixel 2 XL with a rounded search bar up top. Like the home screen Google bar widget, the new app drawer search bar initiates the Google App, complete with your search history, rather than simply searching through installed apps.
If you are running Android 8.1 on your original Pixel or Pixel 2 XL, this update should roll out to your device soon.