Google Pixel 3a and Pixel 3a XL aren't eligible to receive Android Q beta releases until next month
2
The same page on the Android Beta Program website reveals that the Pixel 3a and Pixel 3a XL will both be able to install Android Q beta releases starting next month. The Android Q fourth beta is expected early in June; that leads us to believe that the new mid-rangers will receive the June Android security patch at the beginning of next month at the same time that it is sent to the rest of the Pixel family.
Even though the Pixel 3a and Pixel 3a XL aren't officially able to install Android Q beta previews, it appears that some Pixel 3a users have been able to install the latest beta preview from the aforementioned Android Beta Preview website. To see if this is possible, use this
link
and click on "View your eligible devices." If your Pixel 3a or Pixel 3a XL shows up, you are in business. If not, you have about three weeks to wait.
Keep in mind that beta versions of Android Q, like any software, are not stable. They can be buggy and some of the features that you are used to with Android 9 Pie might not work. You might just want to wait for the final version of Android Q, which is due out in the third quarter of this year.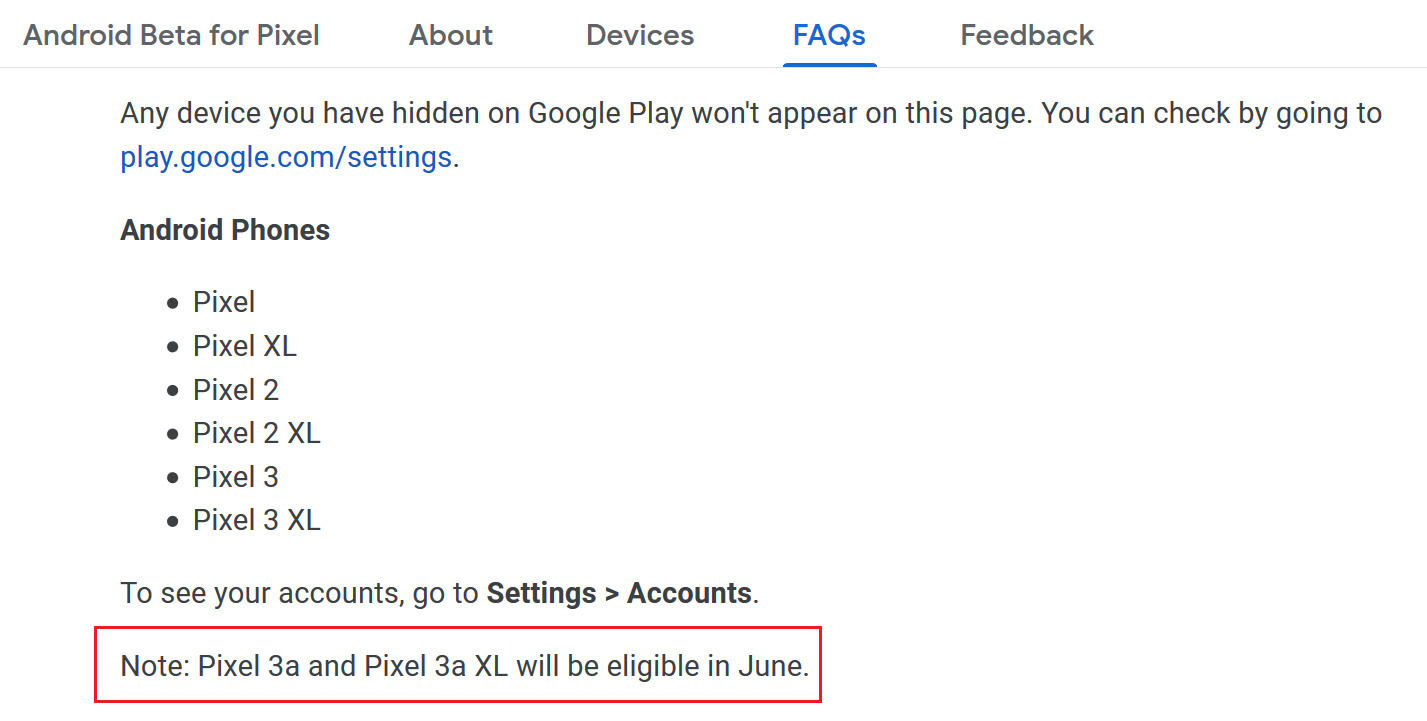 Next month the Pixel 3a line will officially be joining the Android Beta Program