Google's Pixel 3a and 3a XL are pre-installed with unusually old software
15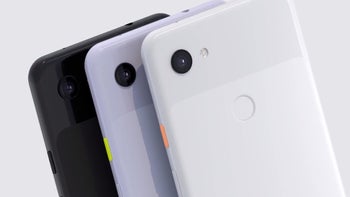 On paper, the
Pixel 3a and 3a XL
are two very promising smartphones with a flagship-grade rear camera in tow, respectable overall specifications, and above all, extremely reasonable price points. But software might actually be Google's main selling point here.
Not only are these mid-rangers supposed to ship with the newest version of Android, optimized for buttery smooth performance and free of bloatware, but the exciting promise is they will receive no less than three major OS updates at the same time as the costlier
Pixel 3 and 3 XL
. Of course, a central part of the "pure Google" experience is also made of minor updates, delivered monthly to deal with mostly routine security vulnerabilities and, occasionally, functional issues too.
Curiously enough, the Pixel 3a duo seems to be getting off on the wrong foot as far as security patches are concerned,
as noticed by many early adopters
. Instead of running Android 9.0 Pie with the
May 2019 patch
applied on top, like the Pixel 3, 3 XL, 2, 2 XL, and even the original Pixel and Pixel XL, the new guys come preloaded with a surprisingly old software package. Namely, the security patch level listed on first boot is March 5 and there's no over-the-air update available just yet to revise that in any way.
You can't even manually bring your hot new Pixel 3a or Pixel 3a XL up to date, which feels... pretty unusual. In fact, we're almost certain this has never happened before. While the reason behind this bizarre omission is not entirely clear,
Android Central has a theory
that sounds fairly plausible. Specifically, there's a good chance these phones were initially scheduled for a March release.
Obviously, that doesn't exonerate Google, which needs to make the situation right as soon as possible if we are to believe the Pixel 3a and 3a XL will indeed receive the same treatment on the software update front as the Pixel 3 and 3 XL for a full three years. In the meantime, you shouldn't be too worried if you're in possession of a handset with an outdated security patch level, as the past two updates haven't brought many significant changes to the table.