Pick up an unlocked LG G8 for just $400 with this deal from eBay (plus a free screen protector)
1
If you're in the market for a flagship that won't kill your wallet, here's a deal for you. You can pick up a new, unlocked
LG G8 ThinQ
for under $400 on eBay.
We've seen steep discounts on this handset before, but most of those deals were for open-box products, not actually new. This deal is almost certainly the lowest price we've seen for a sealed, brand new model. The eBay seller, cell-force, has a 99.3% feedback rating, so a purchase should be risk-free.
The LG G8 was released just this March, making it over six months old, but it's still powered by a Snapdragon 855 and 6GB of RAM, plenty to keep it snappy for years. The G8 ThinQ has seen its fair share of scorn over its gimmicky gestures and boring design, but it's an underrated flagship that offers secure face unlock, a headphone jack with a high-fidelity DAC, and microSD support for expandable memory.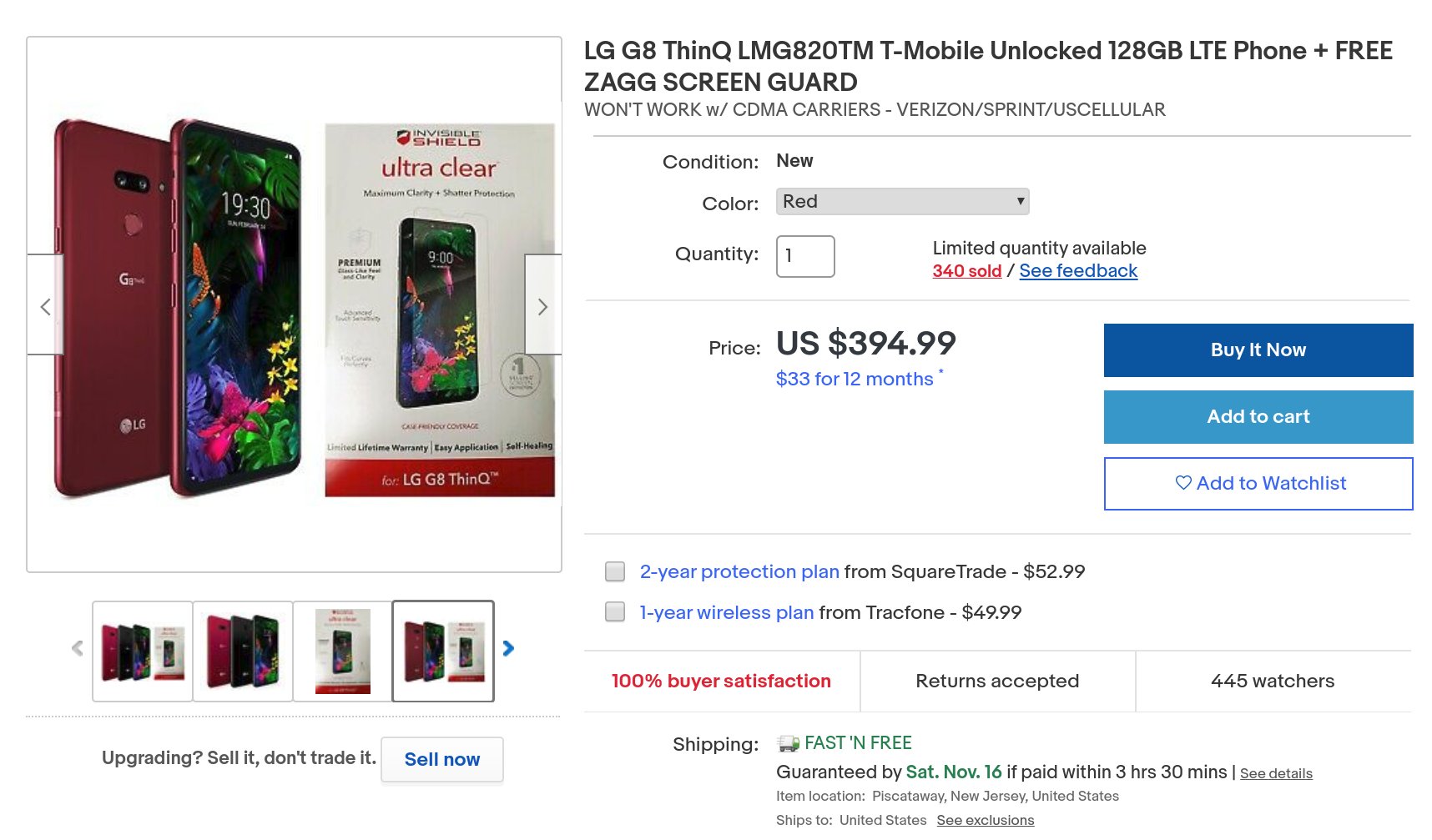 Do note that this is the T-Mobile variant that only offers GSM carrier support. It's unlocked, but you won't get reliable reception on Verizon, Sprint, or other CDMA networks. Still, it's a great discount on a phone that should make a good choice for many people.