Phone Arena New Feature: Intermediate Specifications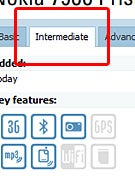 Dear PhoneArena Readers,
Since we are up from 2001, we are trying to deliver you the latest and the coolest information on mobile cellphones and surrounding gadgets. But we don't only care about the content, we care about the way you get it and try to offer it to be as convenient as possible so you will feel comfortably when you read about new phones.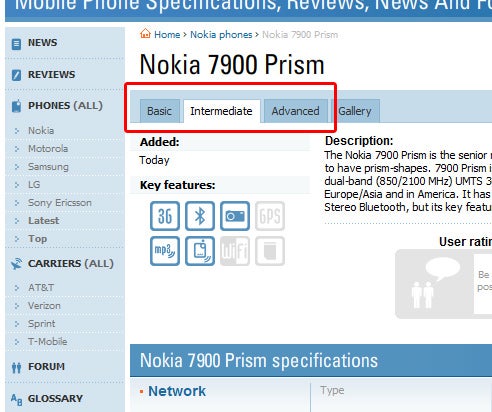 We just launched a new feature of the Site, which is called Intermediate Specifications. We have the most advanced databases for specifications of phones worldwide, and realize that not all customers want to read all the additional information, so we are offering you three (3) ways to preview the specifications of a specific phone.
1.
You can see basic information about it, to see how it compares with the others when it comes about size, display, camera or other main features,
2.
See the intermediate specifications that will offer you probably all you need to know for the specific phone, no matter if it is simple or advanced one

3.
Or go to the advanced ones, which are for the real hard-core fans that require as much information as possible.
By default you will see the intermediate specifications, but using
the tabs
on the top
(see the image)
can go to any of the additional views. Soon the site will remember which tab you have used last and next time you come to Phone Arena and view a phone specification, that same tab (Basic, Intermediate or Advanced) will open.
Feel free to add you comments, and if you have any suggestions on
how to improve the site, please see this article
Thanks,
PhoneArena Team