Pebble adds 80+ new languages for all and full Android notification support
0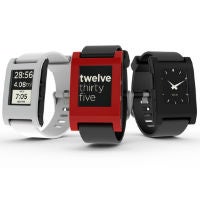 Pebble is pushing out a big update to its app right now that has good stuff for both iOS and Android users, though it is a decidedly better update for Android users. Previously, the Pebble app for Android users had relatively limited number of notifications that it showed; but now, Android users will have full notification support and more with Pebble.
Before the update, the only notifications that Android users would get would be for SMS, Gmail, and calendar. Now, Pebble can grab all the notifications that come to your Android smartphone, as long as you're running Android 4.3 or higher. Beyond that, the Pebble app for Android has been completely rebuilt, so it should be faster and more reliable. And, you'll now also be able to end a call in progress through your Pebble smartwatch. As far as the cross-platform improvements, both the Android and iOS apps have added support for characters in over 80 languages, which should mean no more garbled text on your watch.
The update is available now for iOS users. The Android update is a phased rollout, which will take a couple weeks; and, the update is currently only available for those with an Android device running 4.3 or higher. Pebble says it does have plans to bring this update to all Android 4.0+ devices in the future.