Paid app ownership on Android rose significantly this year, survey says, satisfaction with Samsung up too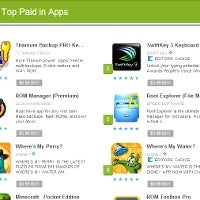 Leave it to the guys that were the top paid Android app until recently, and are now second, to say that the Google Play store seems to be coming of age this year, after it got renamed from Android Market.
Galaxy S III
owners, as it was made in June. On a sharp decline are HTC and Motorola, and even Apple got its numbers down.
Of notable exception is also BlackBerry, whose smaller, but loyal number of owners are more satisfied with their RIM-made devices this year, than the last one, say the SwiftKey charts.