PUBG Mobile Lite major update brings one of the most popular battle royale modes
0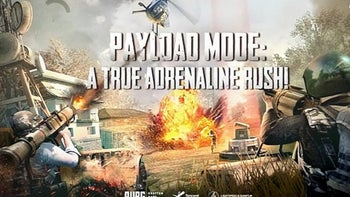 PUBG Mobile Lite
is a lighter and faster version of the battle royale smash hit. Even though it promises to offer the same experience, the lighter version is missing a lot of gameplay features that are available in the full-fledged version.
However, starting today, there's one less feature that's missing from the PUBG Mobile Lite: Payload Mode. One of PUBG Mobile's most popular modes, Payload Mode is now being added to the lighter version of the game, complete with new weapons and vehicles.
Payload Mode lets you play solo or in teams of up to four. It adds new features like a brand-new grenade launcher, Surface-to-Air Missile, and other lootable super weapons. On top of that, there are two new powerful vehicles included in the mode – the BRDM-2 tank, and Helicopter.
The latest
PUBG Mobile Lite
brings a lot more than just a new game mode. For example, a new spawn island has been added, along with the option to summon the BRDM-2 tanks in Classic Mode using flare guns. Also, the Desert Eagle pistol has been added, while the SMG and pistol damage has been rebalanced.
The in-game reward system has been updated to the new themes, and players will now receive extra Point Cards when they purchase the Battle Pass for the first time. More feature adjustments, balances, and fixes have been added, including bonus challengers, companion system, main menu UI, and player return event.
All the new changes are now available in PUBG Mobile Lite version 0.17.0, which can be downloaded for free through the
Google Play Store
in select regions around the globe.