PUBG Mobile Lite officially launched in select regions
1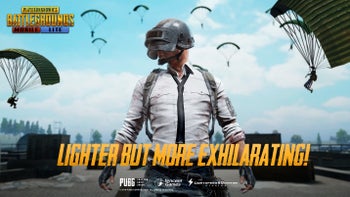 Tencent and PUBG have just announced they have decided to bring the highly-acclaimed PUBG Mobile game to less capable smartphones around the world. Designed to work on smartphones with less than 2GB RAM, PUBG Mobile Lite is now available to download and play on the Google Play Store in several regions of Southeast Asia, South Asia, North Africa, and South America.
If you're not living in one of those regions, don't worry as PUBG Mobile Lite will be available in more regions in Europe, as well as North and Central America very soon. The lighter version of PUBG Mobile is built with Unreal Engine 4, but the installation package has a size of just 490MB.
The game comes with a smaller map made for 60 players, as opposed to 100 players that the standard game can accommodate on a map. If you haven't played PUBG Mobile until now due to the hardware requirements, you'll be pleased to know that new players joining in will be eligible for various rewards, including new gears and vehicles.
What's more, the developers say the game was optimized for devices with less RAM without compromising the gameplay experience, so PUBG Mobile Lite should run smoothly for all players.
Recommended Stories