PES 2020 Mobile coming to iPhone and Android in October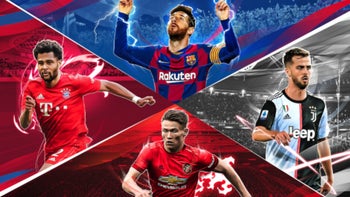 Konami, the owner of the PES franchise, recently announced the mobile version of their football simulation game will be coming to Android and iOS devices in late October, one month after PES 2020 hits PC and consoles.
In addition to the renewal of its partnership with FC Barcelona, the team behind PES 2020 Mobile announced new deals with several of the world's most exciting clubs, including global giants Manchester United, FC Bayern Munchen, and Juventus, who feature exclusively in PES 2020.
On top of that, Konami says that players can expect to see assets from all of these clubs recreated in-game with "
jaw-dropping attention to detail
." Also, two months after its launch on Android and iOS devices, PES 2020 Mobile will receive a brand new online mode Matchday, which lets fans participate in competitive online events to earn rewards.
Naturally, data from the latest football season will be implemented along with the PES 2020 updates, which means fans of the franchise should expect some changes to in-game team rosters. We expect an exact release date for PES 2020 Mobile to be revealed in the coming weeks, but if you own a console or a decent PC, you can pick it up and start playing on September 10.