Owners of the Axon 7 in the US can now join ZTE's Android Nougat preview program
1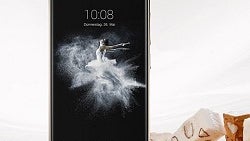 When new versions of Android are released by Google, OEMs all across the globe get to work with updating their handsets to the latest and greatest version of what Google's mobile OS has to offer. Recent reports for Nougat updates for both
Sony
and
Samsung
have been announced today, and following those two companies is ZTE. The ZTE Axon 7 is one of the best budget smartphone offerings currently available, and ZTE is now allowing owners of the Axon 7 in the United States to get an early hands-on preview of Android 7.0 Nougat.
If you live in the US and your Axon 7 features the model number of A2017U, registering for the preview of Android Nougat is fairly straightforward. If you don't have one already, you'll need to create an account for the ZTE US Community. Following the creation of your account, all you have to do is click on the source link below to sign up with the official registration forum. Once accepted, you'll be able to download Android 7.0 Nougat on you Axon 7 before the official release goes out to the mass public.
Although ZTE hasn't announced official plans for the public release of 7.0 Nougat, this preview program suggests that we'll likely see the update be available for everyone either at the end of this month or at some point in early January. Either way, if you're alright with putting up with a couple of bugs that are likely to exist, you can register to start testing out 7.0 Nougat on your Axon 7 today.