Overheating processors may have caused Apple to delay the iPhone 5
38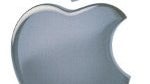 A new rumor to surface courtesy of Sohu.com is suggesting that Apple was forced to delay the release of the iPhone 5 due to faulty A5 processors that apparently were overheating.
The rumor says that Apple will be launching a slightly upgraded iPhone 4S this year because of the issue. This is something that we have all heard in the past. However, this is where things get a little sketchy. Sohu.com said that the iPhone 4S would have a dual-core processor. The A5, which they claim was overheating, is the dual-core processor that would power a supposed iPhone 4S.
It is possible that a hardware redesign for an iPhone 5 would have a different effect on the processor than the iPhone 4 body style that is said to only contain some minor upgrades, like a better camera. It was also stated that Apple may be holding out on production for a dual-core A6 processor to be ready. But still, this is a rumor and should be regarded as such.
Recent reports are suggesting a major upgrade to the iPhone will hit the shelves as early as August. Until Apple makes a new iPhone official (or if one of their employees leaves it in a bar), nobody really knows what is going to happen at this point. Tell us what you think in the comments.
source:
Sohu.com
via
BGR
Recommended Stories