Over one million Nokia Lumias sold in Finland, population 5.2 million
66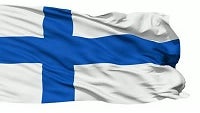 By just about any standard, a 20% market penetration for a product line is pretty good. Of course in a country like Finland, a place Nokia has called home for 150 years, it is expected to be the home-town favorite.
People get fickle around technology though, and when Nokia made the decision to adopt the Windows Phone platform, there is no argument that sales of the company's smartphones dropped dramatically, even in Finland (or perhaps, especially in Finland).
Nokia stuck to its guns however, and if you consider the
Lumia 800
, the first Nokia Windows Phone as getting the party started in late 2011, it is a remarkable story. A country the size of Finland, population just over 5 million, consumed over a million Lumia handsets in just two years.
Are all those Lumias still in use today? Probably not. Considering that Finland is a heavily consumer driven economy also makes it seem an obvious outcome. However it is also an indicator of how effective Nokia has been at driving successful adoption of Windows Phone in its home market.
via:
Nokia Power User