Oppo R9s in new Red color could be headed to the United States
3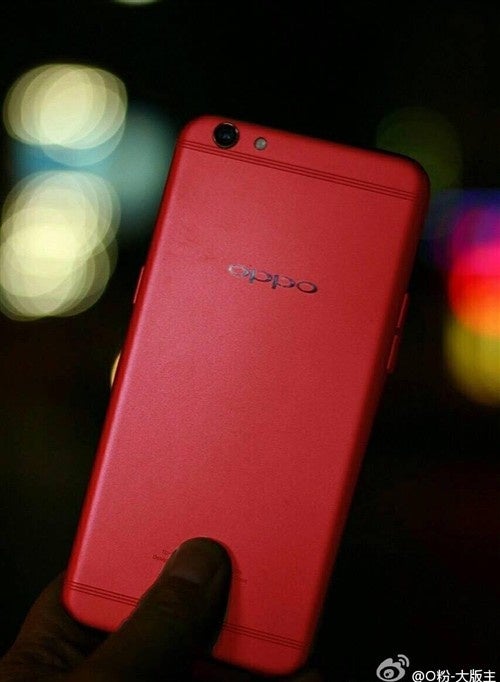 Oppo, like a large proportion of China-based smartphone makers, has hitherto focused its attention on consumers in Asia. Like many of its peers, though, Oppo is reportedly
setting its sights on the lucrative United States market
, with rumors suggesting that the firm could make its U.S. debut in the coming weeks. Now, a rather enticing red variant of the
Oppo R9s
has been spotted in the wild, and given the previous reports, it's quite possible that said handset could roll out to Stateside consumers.
Any image of a new device spotted in the wild must be taken with a degree of apprehension. According to the source of the leak, though, the red version is a Thing, and will roll out to Chinese consumers by the end of the year.
With so many Eastern vendors showing interest in the United States and Europe among other markets, the general dominance of companies like Apple and Samsung will surely be tested in these parts. A flood of new brands is a potential boon for consumer choice and notably, many of these emerging firms pack high-end specs into handsets cheaper than much of the Western demographic is accustomed to paying
Having said that, the Oppo R9s doesn't really fall under the cheap-and-powerful umbrella. With a full-HD 5.5-inch AMOLED, Qualcomm's Snapdragon 625 chipset and 4 gigs of RAM, it's not especially eye-catching from a technical aspect. Added the fact that it currently retails for 2799 Yuan ($400) in China -- perhaps even higher than exchange for any potential U.S. roll-out -- and you've got yourself a mid-ranger at a sub-flagship cost.
Still, if the R9s did launch for $400 at a store near you -- in red, no less -- could you be swayed? Let us know in the comments below.