OnePlus offers the "ultimate gaming setup" worth $30,000 to one Crackables winner
1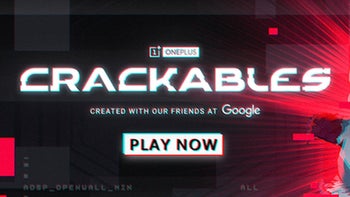 OnePlus has finally revealed everything about its Crackables game
teased last week
, and by the looks of it, this is fully aimed at gamers. The Chinese company has just announced that it will offer one Crackables winner a gaming setup worth $30,000. In order to be successful in Crackables, you need speed and skill.
If you have both, then you have a serious chance of being among the first 1,000 players who get through the initial stage and win a physical microcontroller. This piece of technology is required to further play Crackables for a chance to win the grand prize.
Besides the gaming setup awarded to one player winning the first prize, OnePlus will also offer prizes for players winning the second and third place. Unfortunately, OnePlus didn't reveal the prizes but said they are "fabulous," so you can expect anything from smartphones to other gaming stuff.
Keep in mind that Crackables, a game developed by studio Sleep Deprivation, founded by Red Dead Redemption lead designer Christian Cantamessa, in collaboration with Google Zoo, a creative team within the search giant, is open to everyone, not just those owning a
OnePlus smartphone
.