OnePlus 5 camera samples published by CEO Pete Lau show high dynamic range
18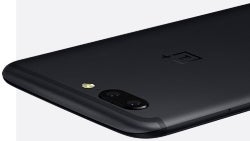 Want an early preview of what OnePlus 5 photos look like? Company executive Pete Lau shared a bunch of sample shots on his Weibo account. Although they don't have metadata to certainly identify them as untouched and original, they do boast a typical 4,608 x 3,456 size, indicating a 16MP resolution. So at least one of the OnePlus 5's dual cameras is going to be a 16MP unit.
As for image quality, we'd say what we're seeing is on par with the best in current mobile photography. Of note is the high dynamic range, which enables the camera to depict the sunset scene in a rather striking way. Note the separation in color and detail, making for a beautiful and authentic photo. Color balance isn't precisely natural, but that's not necessarily a bad thing. Sometimes having the mathematically correct color balance leads to a less satisfying, not as lively photograph as it would have been with a little touch-up.
While the exact dual camera setup formula used by OnePlus isn't clear as of now, the imaging software has been developed in cooperation with DxO Labs, an authority in digital photography. No matter if the dual camera is of the color + monochrome sensor variety, a normal + wide angle lens, a normal + telephoto lens (as on the iPhone 7 Plus and Xiaomi Mi 6), or something altogether different, things look promising for the OnePlus 5. The handset will be officially announced this coming Tuesday, June 20. Below, you can have a look at the samples (beware, the files are big) and read more of what we know about it so far.
ALSO READ