OnePlus co-founder Carl Pei addresses the "iPhone 7 lookalike" concerns for the OnePlus 5
46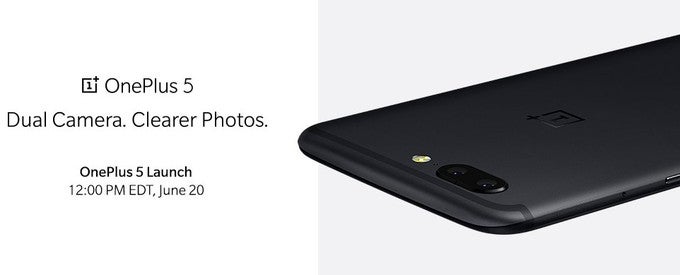 Naturally, the backlash is prominent. Across user boards, Twitter posts, and Reddit threads, consumers are voicing their disappointment, some mocking the design humorously, others all-out bashing it.
OnePlus has a very "on the ground" approach to its marketing and its ears are always perked around such user channels, so, naturally, the company is well aware of the posts that are floating around. Carl Pei, co-founder of OnePlus, voiced his opinion on the matter in two tweets, saying that people were also disappointed about the design of the OnePlus 3, but the salty comments stopped as soon as the handset was in people's hands.
Does anyone still remember the commotion regarding the OnePlus 3 design before it came out? It stopped as soon as people got the device.

— Carl Pei (@getpeid) June 14, 2017
When the
OnePlus 3
was first revealed, its design was quickly dubbed "a mix between an
HTC 10
and
Samsung Galaxy S6
", with design elements of both phones shining through.
But, despite featuring familiar components, we wouldn't say that the OnePlus 3 looked like a direct re-draw of any of the aforementioned phones – it was its own type of beast, with its own looks. So, it's pretty obvious why the community got over whatever it similarities it had with other phones and moved on.
Somehow, we feel like the OnePlus 5's looks will be a bit harder to swallow. Looking back at the
HTC One A9
, which was a pretty
unapologetic iPhone 6 lookalike
, we can see that users never cut it any slack, even way after release.
What are your thoughts on the OnePlus 5's looks (at least the official renders we've seen thus far)?