On launch day, BlackBerry's enterprise software and apps will be ready for iOS 11
34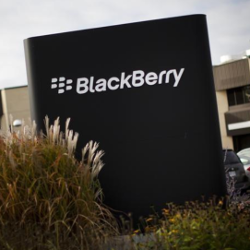 Even back in those olden days of yesteryear before BlackBerry hopped into bed with Google, the company's BES software was able to track a company's fleet of mobile devices regardless of whether these devices ran on iOS, Android, Windows or BlackBerry. And while today's BlackBerry handsets are powered by Android, the beat goes on as far as BlackBerry's enterprise software and mobile apps are concerned.
BlackBerry released a statement today that indicates that the company's Enterprise Mobility Suite and apps are all ready to update to iOS 11 versions the moment that the next build of Apple's mobile OS goes live. IT departments the world over will be relying on BlackBerry's software to make sure that business apps used by companies are still compatible with the devices used by employees in the field, and that any data sent to and from these devices remains secure.
BlackBerry suggests that IT departments prepare for iOS 11 by making sure that that are running the most up to date version of third party apps on mobile devices, and on BlackBerry UEM. The company expects iOS 11 to bring enhanced multitasking with split view, improved
Apple Pencil
integration, a new Files app, the ability to pay friends using Apple Pay, and improvements to Siri. In addition, professional capabilities will be added to the Camera and Photo apps.
"On day zero, we will support iOS 11 with our world class containerization, rich app-specific policies, superior file security, enterprise-class productivity, and our diverse, flexible solutions portfolio, highlighting our leadership in enterprise mobility. We are making our entire portfolio ready at launch, as we continue to deliver true data security and productivity for iOS users both inside and outside the enterprise perimeter."-BlackBerry
source: BlackBerry