Official infographic shows the differences and similarities between the Gear S2 and Gear S3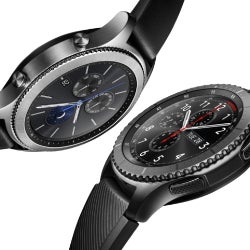 Samsung's
Gear S3 is now officially announced
, but you may still be wondering "How is it different to the
Gear S2
?". Well, there's a
few new features
you should care about, but there are some changes under the hood, too. Fear not, Samsung has made a nice infographic to show us all that has changed.
We've split it up in the slideshow below for you, and you will notice that a lot of things are the same – like the processor, display resolution, and onboard storage. However, the
Gear S3
has a smidgen more RAM, a larger battery, a slightly larger display, a speaker, and some more tricks up its sleeve. Check the slideshow below for the full scoop!