Samsung unleashes the Gear S3 Classic & Frontier on the smartwatch scene
13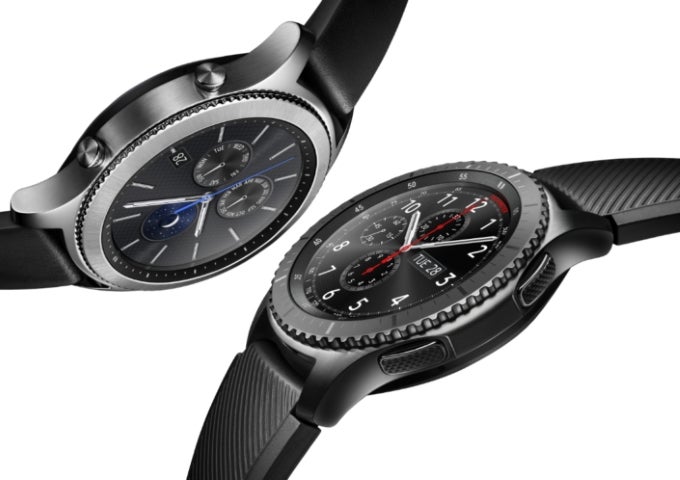 Samsung has just come up with two new models for smartwatch fans – the Gear S3 Classic and Gear S3 Frontier. The Classic is the more elegant of two, available in clean-looking silver and featuring a nice leather band, while the Frontier is more of a steel color and has a rugged look to it, coming with a sporty silicone band.
The two are both bigger and thicker than their predecessor, the Gear S2, thus they feel more substantial, but still remain elegant smartwatches. Apparently, Samsung collaborated with designers Yvan Arpa and Arik Levy on the case, leash, and watch face designs to add a touch of premium class.
Both watches are IP68-certified for water and dust protection and are available in Bluetooth and Bluetooth + LTE models. Both devices are able to conduct wireless payments, featuring both NFC and MST connectivity.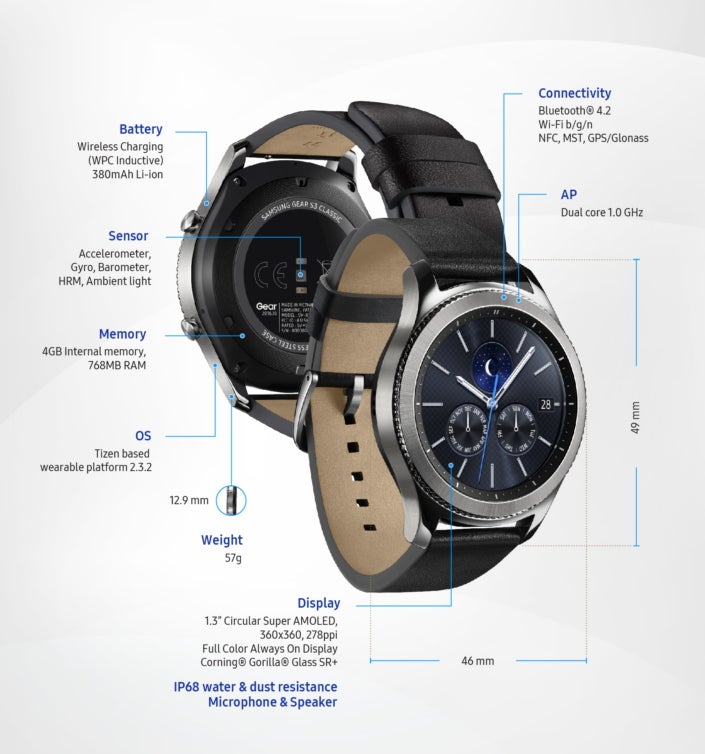 The Gear Classic is the more elegant of the two
Additionally, the smartwatches feature a new Always-on display mode that shows the full-color watchface. The screens are covered in Gorilla Glass SR+, specifically designed for better clarity and improved scratch resistance. The rotating bezel has also been reworked to have better feedback while turning.
What's more, the Gear S3 Classic and Frontier have built-in speakers and feature altimeters, barometers, speedometers, GPS, and standalone music players, with 2GB of the internal 4GB of memory available to store music. Speaking of specs, both devices run on 1GHz dual-core CPUs and come with bigger, 380mAh batteries that promise longer battery life – up to four days on a single charge.
To offer longer battery life than before, Samsung also integrated new battery saving modes. In addition to the regular power saver, which enjoys a new interface, Samsung added a watch-only mode which turns off everything except the time measuring functionality and the Gear S3 becomes sort of a regular watch. The watch-only mode automatically activates itself when the battery indicator reaches down to 5%.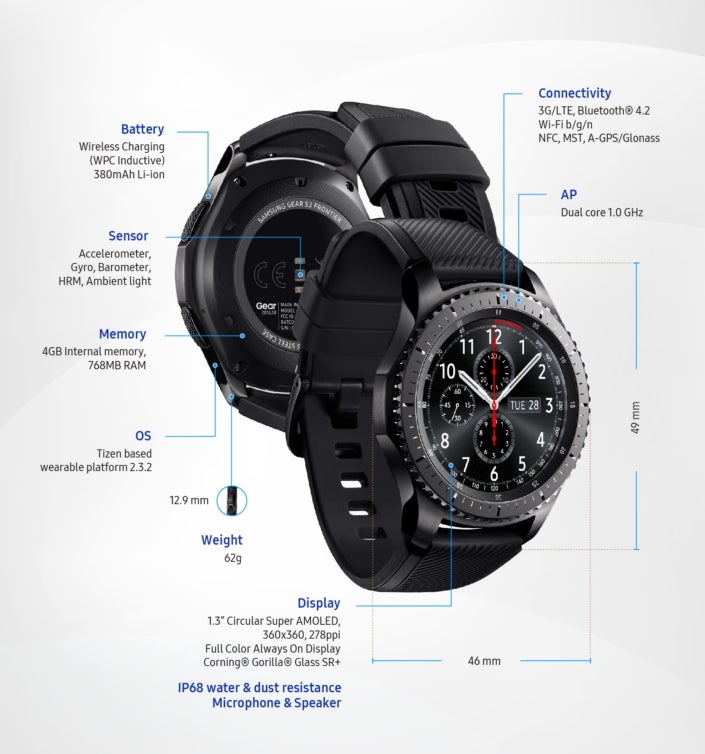 The Frontier is made for the sporty tpes
Samsung said that 10,000 Tizen apps are available in the Gear S3 store, with apps made for the Gear S2 remaining fully compatible. There are apps by CNN, Yelp, Uber, and BMW, among other brands. Additionally, the screen now supports handwriting for messages, but punching them in letter by letter feels a bit cumbersome and slow.
While prices are unknown at the moment, the new Gear S3 models will be available sometime in October. Samsung will keep the older Gear S2 on sale. Compatibility is currently limited to Android devices, but iOS support is being worked on.
Recommended Stories